It's an exciting summer here at Chintimini Wildlife Center – we've been fortunate to experience a mild summer so far but we know the heat is on its way! With plenty of room to explore and play, you can be sure the kiddos will find fun ways to stay cool (squirt guns, anyone?)
Each camp is theme-based, diving into topics like ecosystems, birds of prey, bugs, amphibians, and more! And of course, every camp group gets an up-close encounter and presentation with one of our resident ambassadors. Parents can join in on the fun too!
We still have spots open for some of the weeks – check out our Camps page to learn more. We offer scholarships, too. We believe every child who wants to attend should be able to, regardless of circumstance. We will do our best to work with every family to ensure this community's youth have access to our outdoor nature camps. Questions? Email at camps@chintiminiwildlife.org
Ready to meet our Camp Staff?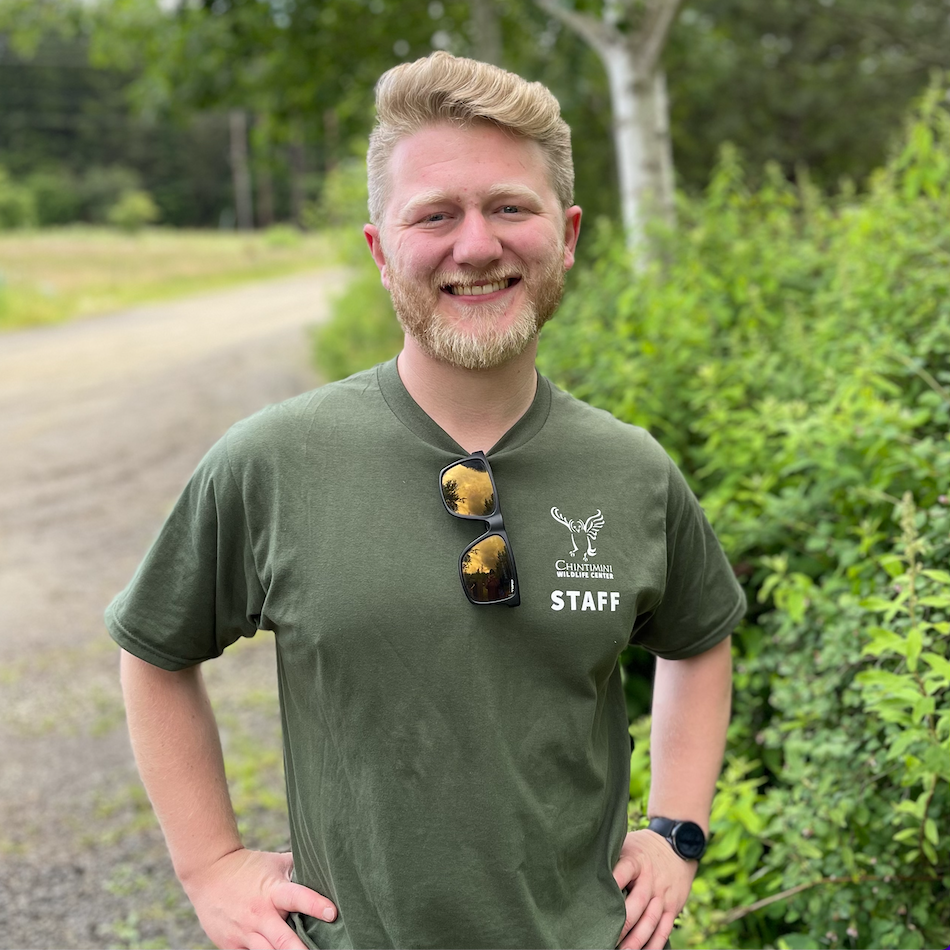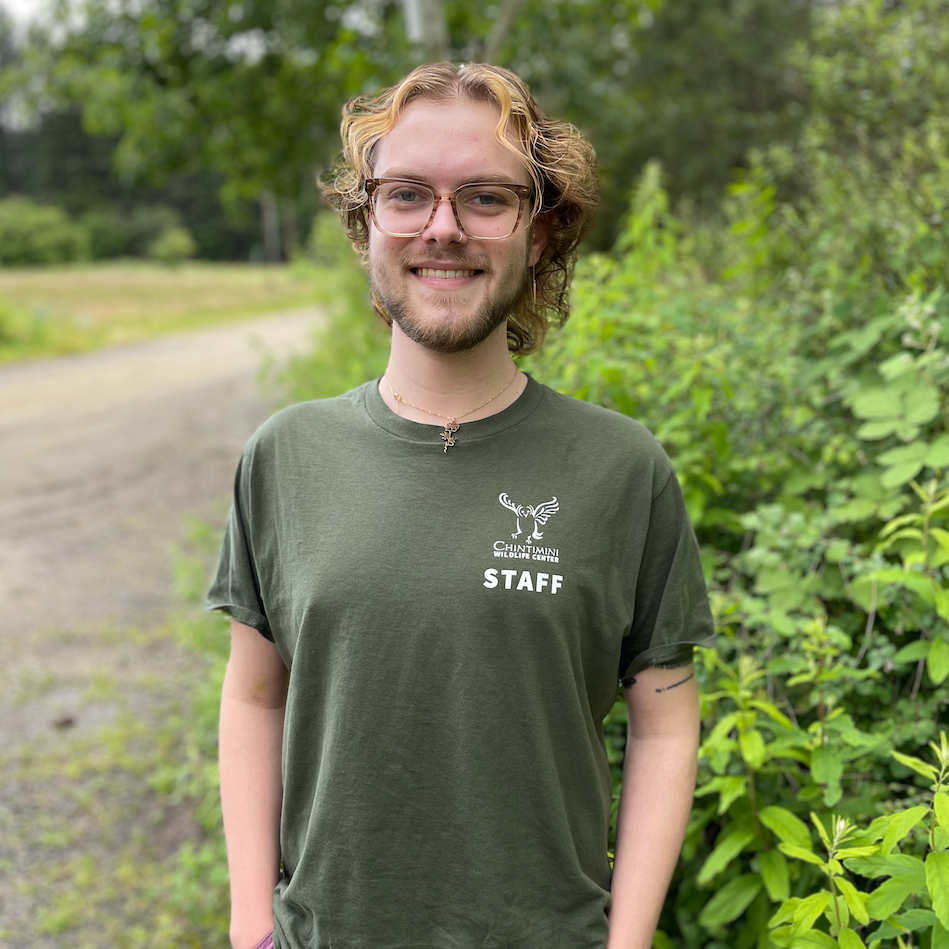 Matthew, Youth Educator
Matthew has been an avid animal enthusiast his entire life and has an extensive background in biology and child care. Previously he worked with kids at an after school program at The Boys & Girls Club of Albany, where he incorporated plants and wildlife in all of his youth activities. Freshly graduated from OSU with a degree in Fisheries and Wildlife Science, he's ready to start his career teaching the public about the importance of wildlife. In his free time he enjoys fly fishing, disc golfing, mushroom hunting, and anything that sparks his curiosity in the natural world.
Bethany, Youth Educator
Bethany is brand new to Chintimini, but has been a fan ever since encountering the Raptor Ambassadors at the Willamette Valley Bird Symposium. She is currently a Fish, Wildlife, and Conservation Science student at Oregon State University, specializing in interpretation. With a love for wildlife and people, she is most passionate about conservation education. In her free time, Bethany enjoys biking, birding, ballroom dancing, and embroidery.
Ian, Youth Educator
Ian first worked at Chintimini as an intern in 2021 before graduating from OSU this year with bachelors degrees in Zoology and Sustainability with a minor in Chemistry. Originally from Washington, he first worked with animals in 2011 as a youth volunteer at Point Defiance Zoo & Aquarium where he later worked as a Camps Instructor. Ian loves to connect anyone he can to conservation, and likes to spend his spare time hiking and crafting with friends.