Our goal is to share the stories of our Raptor Ambassadors and educate the community on their species and the threats they face today in the wild through public outreach.
Alis volat propriis, the official motto of our beautiful state of Oregon. Translating into "She flies with her own wings," the saying reflects Oregon's independent and wild spirit.
Our Raptor Ambassadors, who cannot return to the wild due to injuries or other complications, make a positive impact by sharing their stories with the community. They represent the beauty and mystery of Oregon's amazing native fauna. Through public outreach and the help of our Raptor Ambassadors, we can show you the wonders of wildlife.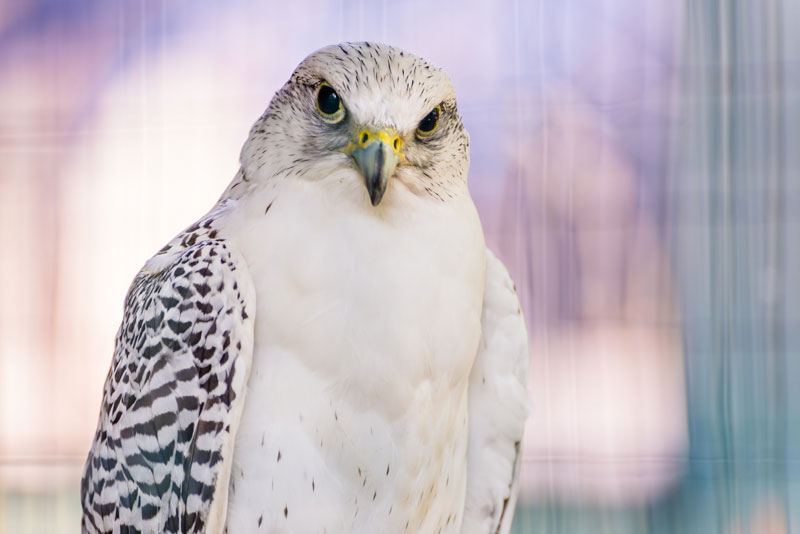 With over a dozen Raptor Ambassadors representing species from Oregon and the Northwest, the Raptor Education program gives guests a chance to meet these birds up close and learn their amazing stories of survival. From eagles to owls, our Ambassadors will share with you the threats facing their species today and how you can help.
Our program is made entirely from dedicated volunteers who share a passion for Oregon's amazing wildlife. They provide the care, enrichment, and training our Raptor Ambassadors need to thrive. Volunteering between busy careers and schooling, our handlers are the driving force behind the success of the program.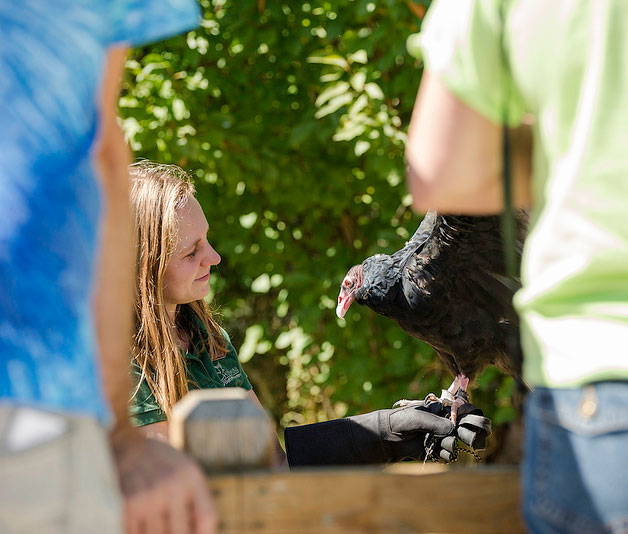 Interested in volunteering for the Raptor Education Program?
Contact our Outreach Assistant, Erika, at outreach@chintiminiwildlife.org.
Photos used on the Raptor Education Program pages are courtesy of Dillon Powers.