Youth Education Program
Our youth programs are designed for children ages 7-11. We offer weeklong camps during spring and summer breaks.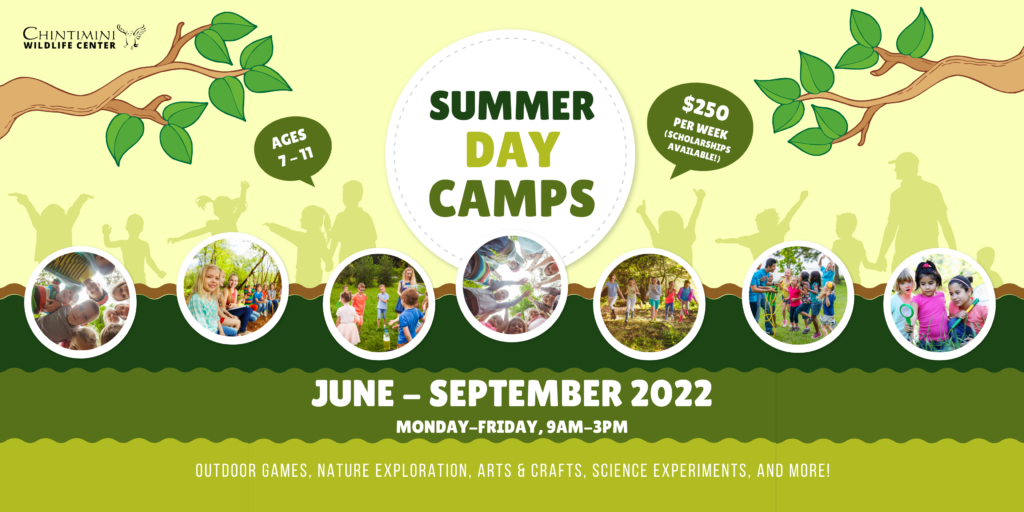 Spring Break Camp
This weeklong camp will keep your kiddo occupied (body & brain!) during spring break.
Summer Camps
An assortment of camps hosted at Chintimini all summer long. Register early, as they do fill up!
Financial Aid
We offer scholarships through the Nigel Rose Weber Scholarship Fund. Scholarships cover between 50-100% of the cost of camp. Complete our short application.
Review our Youth Education Program policies here.