Learn more about our internship program and what past interns have said about their experiences.

Wildlife Care Interns, Fall 2019
Kira Burkett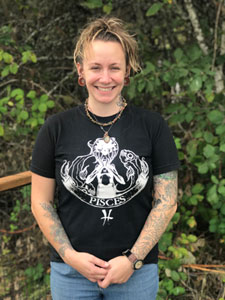 Kira is an Environmental Science major at the University of Oregon and is the mother of two beautiful daughters. She has been with her partner for the last 9 years (their anniversary is on Halloween, her favorite holiday!) Kira decided to work with Chintimini Wildlife Center because of her belief in our mission – a mission that matches her desire to treat all types of critters and implement practices that offer wildlife the best chance at successful rehabilitation. Kira aims to continue her path of a deeper understanding of medical knowledge and treatment and plans to eventually do wildlife rescue as a profession.
Bailey Cain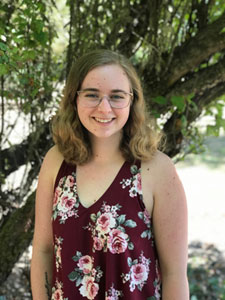 Bailey is originally from San Marcos, CA and recently graduated from the University of California, Davis with a Bachelor of Science degree in Animal Science. Despite coming from a state away, she chose to intern with Chintimini Wildlife Center after learning about us from her family living in the surrounding area. She has really enjoyed the Oregon wildlife, scenery, and weather since moving from California. Bailey hopes to gain wildlife care and handling experience and knowledge of Oregon's native species from her internship. She aspires to ultimately work in animal care at an AZA-accredited zoo or sanctuary.
Sarah Schmidt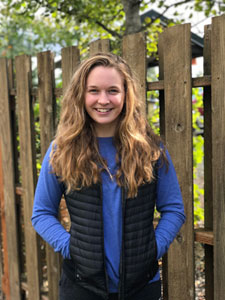 Sarah is from Portland, Oregon and is attending Linfield College as an Environmental Science major. She volunteered at a local animal shelter and absolutely loved it, and it was recommended that she look into wildlife rehabilitation. Sarah has been able to gain hands-on experience taking care of many different species, and has learned a lot in such a short amount of time. She is currently looking into careers in either environmental and wildlife conservation or sustainability. In her free time, Sarah plays lacrosse, snowboards, and paints.
Mika Warner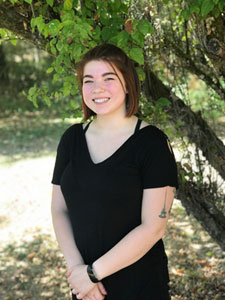 Mika is currently one Chintimini internship away from a degree in Animal Science. She has volunteered at Chintimini since September 2018 and has greatly enjoyed the experience in wildlife care. She is proud to be a part of a place dedicated to the care of animals in need. Mika has also worked as a research assistant in the OSU Human-Animal Interaction Lab on cat behavior studies, shown goats at dairy shows, and currently works at a local pet supply store focusing on nutrition for companion animals. Her goal in life is to improve the welfare of all animals she meets, from companion animals, to wildlife, to livestock. She walks through life with her two cats, Moody and Wicca, and her chocolate lab named Fez.
Isabella Parietti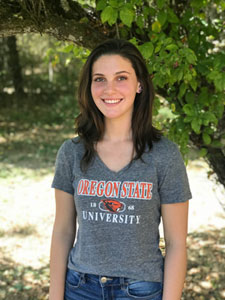 Isabella is a sophomore at Oregon State University majoring in Zoology. She wanted to intern with CWC because she wanted to gain experience in animal care and learn more about how to help wildlife. Someday, she would like to be an animal physical therapist. She is looking forward to being educated on wild animals and how to help them while actually getting the chance to have a hands-on experience doing so.
Amanda Olson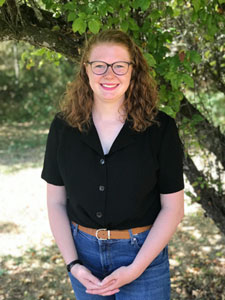 Amanda is a 4th-year student at Oregon State University, double-majoring in Zoology and Sustainability. She chose to complete an internship at Chintimini Wildlife Center in order to further expand her knowledge of wildlife rehabilitation and to explore this work as a potential career in the future. Amanda is excited to work closely with local wildlife and learn more about animal anatomy and medical techniques used in rehabilitation.
Kyle Smith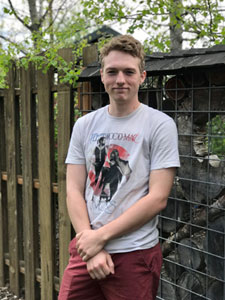 Kyle is completing a year-long internship at our wildlife hospital. He also volunteers his time at Chintimini as a Shift Leader in our volunteer program. He is currently taking science courses at LBCC and has completed many courses through OSU. In the future, Kyle would like to work with wildlife for local agencies like ODFW.

Maddie Fessler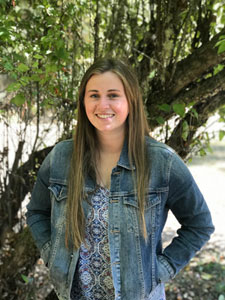 Maddie is a junior at Oregon State University and is studying Biology with a Pre-Veterinary focus. She's from Woodburn, Oregon and plans to attend Veterinary school after graduation. Maddie is excited about being part of the internship team and having the opportunity to learn more about wildlife and how to care for the animals. She is most looking forward to learning about the wide array of species that aren't normally seen in a traditional veterinary setting.
Nikole Yearout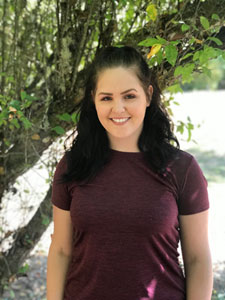 Nikole is a Junior at Oregon State University studying biology with the goal of attending vet school after she graduates with her bachelors degree. She was drawn to Chintimini because she has always had a love for wildlife and would ultimately enjoy working with both small animals and wildlife as a veterinarian. She is most looking forward to gaining experience handling and caring for raptors and learning more about our local wildlife!
Ripu Briar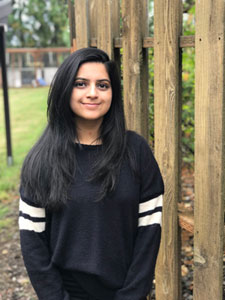 Ripu is a junior at Oregon State University majoring in Animal Sciences with a minor in Spanish. After interning with Chintimini Wildlife Center for several months now, she has fallen in love with animal rehabilitation and hopes to work with endangered and vulnerable animals after graduating from Oregon State and attending veterinary school.
Birds of Prey Intern, Fall 2019
Alexa Nino de Rivera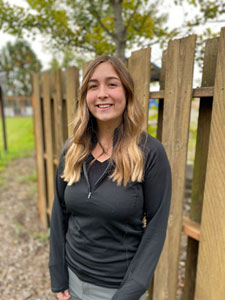 Born and raised in California, Alexa just recently moved to Oregon after graduating from UC Santa Cruz with a Bachelor of Science degree in Ecology and Evolution. Her goal is to continue on into higher education, with plans to pursue a career in ecology and conservation. So far, she has really enjoyed her time as an intern with the Raptor Education Program and is excited for the opportunity to grow her education skills and learn more about wildlife husbandry. Some of her favorite things to do, besides working with the Raptor Ambassadors, are taking road trips, camping, watching Netflix, and cuddling with her cat, Pepper.  
 
Learn more about our internship program and what past interns have said about their experiences.