You may have the opportunity to help an injured wild animal when you least expect it.
If you take a few moments to read the following, you may be better prepared to give that injured animal its best possible chance of recovery.  
Immediate Care
Please do not handle any wild animal if doing so risks your safety or the safety of others. Keep in mind that if you are injured, you cannot help the animal. When in doubt, do not attempt a capture. Call our Help Hotline for advice.
Never handle a large bird of prey, a raccoon, a skunk, a deer, or an opossum that appears alert and responsive. These animals have particularly powerful talons, teeth, legs, and claws.
Keep a safe distance from the animal, and do what you can to protect it from harassment by pets or other people.
Call our Help Hotline at 541-745-5324 as soon as possible.
Handling Injured Animals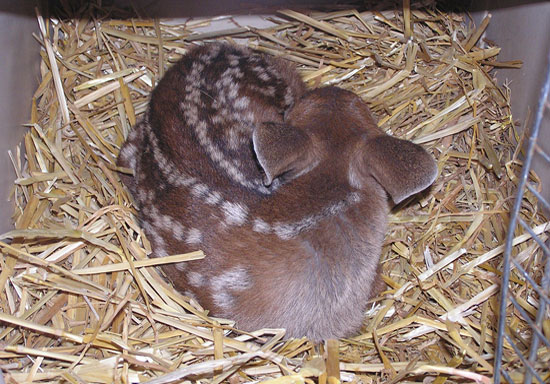 Contact us for more info.
The clinic is open for admitting an injured or orphaned animal every day of the year from 9am to 7pm.