Urban Waterfowl
Living with urban wildlife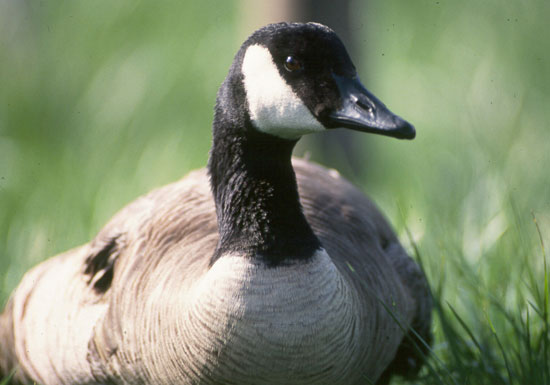 Canada Goose
Ducks and geese are a common sight in the Willamette Valley. They are often found in large numbers at ponds and lakes in and around towns, where they sometimes get into trouble for trampling lawns and polluting water and grass as well as eating aquatic vegetation. They can also do considerable damage to farm crops.
To reduce problems with waterfowl around private and public ponds, eliminate any sources of supplemental feeding. While it may be fun to see ducks and geese up close, the breadcrumbs and other foods typically offered to these birds are doing more harm than good.
Feeding these birds causes them to become dependent on people for food, and often results in overpopulation (due to an easy food suply) and health problems (due to the nutritional inadequacy of the food).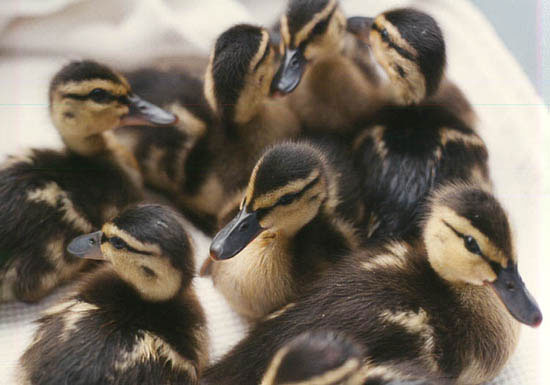 Ducklings

Waterfowl are attracted to open expanses of short grass lawns near bodies of water. Short grass makes it easy for them to move around, to easily spot potential predators, and to have a flight path between the land and the water. By planting shrubs and trees, and letting the grasses grow tall, you can make the area less attractive to these birds.
Waterfowl can also be scared away from an area by using wind-blown streamers and automatic noise-making machines. You can find these devices in most large garden stores.


Contact us for more info.