Volunteer Spotlight
Noemi Lance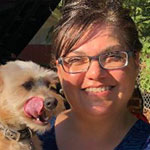 How long have you been @ CWC?
8 years
What shift(s) are you on?
I am in charge of purchasing supplies. I buy anything we need for our patients; from sunflower seeds, to straw, to supplements, to paper towels. I also help care for infant raccoons and squirrels.
Do you have a field of study (past or present)?
No, I came to CWC because I wanted to specifically care for infant raccoons. I have a pretty strong motherly instinct and I wanted to help give those babies the one thing they were truly without.
Are you employed outside of your CWC volunteer position?
I work at the Oregon Department of Justice as a case-manager for the Division of Child Support.
What is your favorite part about volunteering at CWC?
Saving one little life at a time.
Do you have a favorite or most memorable patient (past or present)?
Every year there is one patient that really pulls at my heart strings. This spring we had a very dehydrated and emaciated infant raccoon come in who wasn't likely to survive. That weekend there were 9 raccoons to care for on shift. But, this little patient was struggling from one feeding to the next. Every time I would get his formula ready for feeding time, I was hoping he was still alive. I knew this raccoon needed much more than a bottle and a warm bed; so I gave him extra time, love, and care. I monitored him much closer and I prayed a lot. By the end of the weekend he was acting like a little raccoon who was likely to live. I'll always feel special about that little raccoon.
What is something that your shift may not know about you?
Mealworms grossed me out until I had to buy them for CWC and realized how important they are to keep our birds healthy.
What book is currently on your nightstand?
Venus Envy
What music is in your car right now?
Old Dominion
Where are you from?
I was born in Idaho and raised in Eastern Oregon.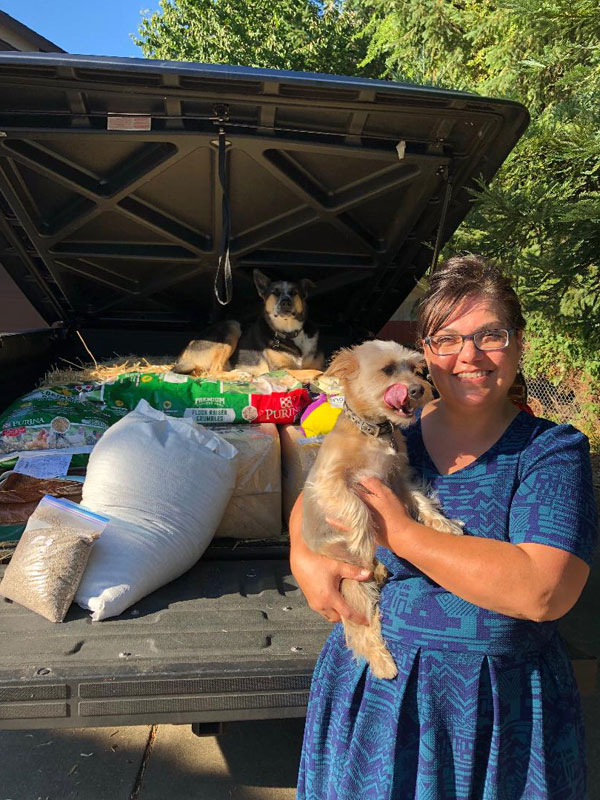 Noemi Lance and friend
Back to Volunteer Spotlights.
If you are ready to volunteer now, complete our online Volunteer Form, or fill out our form, print it, and mail or e-mail it back to us.



Want to Become a Volunteer?
Contact info@chintiminiwildlife.org or 541-230-1220.