Volunteer Spotlight
Jennifer Sackinger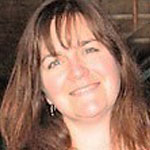 How long have you been @ CWC?
I started in late February 2015, so a little over three years.
What shift(s) are you on?
Thursday mornings, and Wednesday and Friday afternoons.
Do you have a field of study (past or present)?
I have a bachelor's degree in geology from Ohio State, and have also taken many classes here at Oregon State in wildlife science, ecology, animal science and botany.
Are you employed outside of your CWC volunteer position?
Not currently, but I spent most of my career doing ecological research.
What is your favorite part about volunteering at CWC?
The animals of course! 🙂 Really though, at first it was a way to give myself something useful and meaningful to do while I was unemployed, but it has become something I am very committed to and care very deeply about.
Do you have a favorite or most memorable patient (past or present)?
Generally speaking, any owl patient. Currently, I am really enjoying the turtles.
What is something that your shift may not know about you?
That I do the crossword puzzle in the newspaper every day in ink.
What book is currently on your nightstand?
I have a stack of books I haven't started yet, but two I read recently that really had a big impact were The Book Thief by Marcus Zusak and The Windup Girl by Paolo Bacigalupi.
What music is in your car right now?
In my car I usually listen to NPR, but my phone is loaded up with a lot of alt-country and Celtic punk.
Where are you from?
I grew up in Akron, Ohio, then moved to Oregon after college.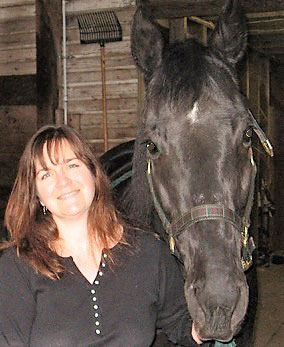 Jennifer Sackinger with Nick
Back to Volunteer Spotlights.
If you are ready to volunteer now, complete our online Volunteer Form, or fill out our form, print it, and mail or e-mail it back to us.



Want to Become a Volunteer?
Contact info@chintiminiwildlife.org or 541-230-1220.