Holly Campbell
How long have you been @ CWC?
I've been on the Art is Wild committee for the last three years (since 2016), but I've donated my artwork to the auction all four years running.
What shift(s) are you on?
My main responsibility on the Art is Wild committee is procurement. I coordinate procurement of the art work, basket items, and live auction items. But, I get a LOT of help from the other committee members! 🙂
Are you employed outside of your CWC volunteer position?
Yes! I've worked as the Office Manager for Coldwell Banker Valley Brokers since 2007. I am also co-owner of The Hold Studio & Art Gallery, downtown Corvallis.
What is your favorite part about volunteering at CWC?
The best thing about volunteering on the Art is Wild (AIW) committee is probably the people. Curating artwork and coordinating donations requires networking and running a lot of errands – I've met SO many people through this event. Oh, and the AIW committee. It's small, intimate, and we all care deeply about our cause.
Do you have a favorite or most memorable patient (past or present)?
Owls are always my favorite, but specifically Kiska, one of the education birds (a beautiful white barn owl). She was with the center for many years and, unfortunately, passed away this last February. I love her story and I always enjoyed seeing posts about her in my newsfeed.
What is something that your shift (i.e., committee) may not know about you?
Hmm… I love theater and I am currently taking vocal lessons – just so that I can try out for a musical at the Majestic someday!
What book is currently on your nightstand?
Big Magic by Elizabeth Gilbert! That book changed my life – 10/10, definitely recommend. 🙂
Where are you from?
Born and raised in Albany, OR but I've bounced around the valley a few times, ultimately landing here in Corvallis.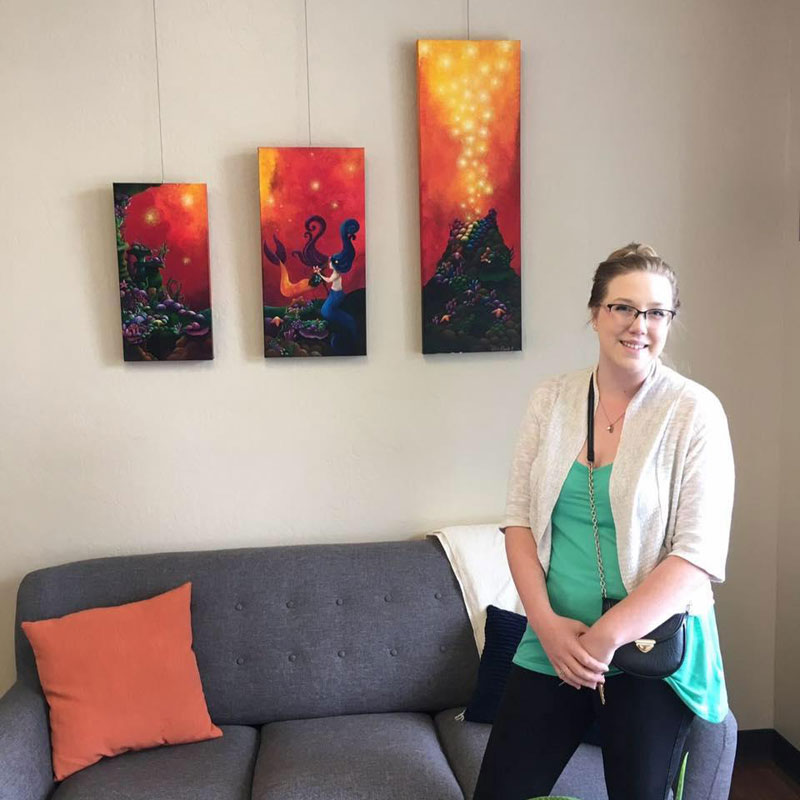 Volunteer Today!
If you are ready to volunteer now, complete our online Volunteer Form, or fill out our form, print it, and mail or e-mail it back to us.
Want to Become a Volunteer?
Contact info@chintiminiwildlife.org or 541-230-1220.