Volunteer Spotlight
Jeanie Stuntzner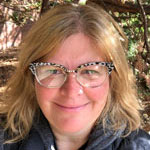 How long have you been @ CWC?
2 years
What is your role(s) as a volunteer (i.e., REP, clinic, facilities, etc):
Animal care shift, co-leader with the Magnificent Jasmine Adams
Do you have a field of study (past or present)?
Literature degree; I'm just an old lady that loves animals, unfortunately I have no science background (Science is AWESOME.)
Are you employed outside of your CWC volunteer position?
I'm the Program Coordinator for the Creative Arts Division at Western Oregon University
What is your favorite part about volunteering at CWC?
Learning about mammal rehab, owl proximity, and also the people – kind, smart, and caring
Do you have a favorite or most memorable patient (past or present)?
No – every shift has something meaningful going on. But if I was to narrow it down, it would probably involve owls or skunks (not both simultaneously – that usually doesn't work out well…)
What book is currently on your nightstand?
Tales From Out There: The Barkley Marathons, The World's Toughest Trail Race
What music is in your car right now?
I can't stop listening to the news right now, so nothing good…
Where are you from?
New Berlin, NY
What is something that your shift may not know about you?
I'm considering writing a collection of poetry about Camaros. On a dare.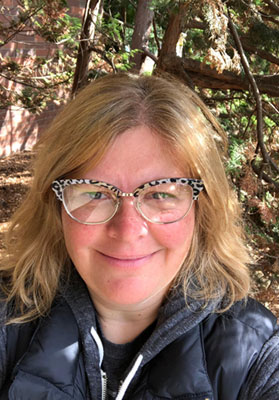 Jeanie Stuntzner
Back to Volunteer Spotlights.
If you are ready to volunteer now, complete our online Volunteer Form, or fill out our form, print it, and mail or e-mail it back to us.



Want to Become a Volunteer?
Contact info@chintiminiwildlife.org or 541-230-1220.