Volunteer Spotlight
Suzanna Mast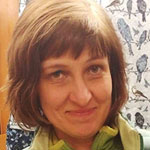 How long have you been @ CWC?
3.5 years
What shift(s) are you on?
Tuesday mid-day
Do you have a field of study (past or present)?
Landscape Architecture, Accounting
Are you employed outside of your CWC volunteer position?
Accounting Clerk at a local non-profit, and self-employed bookkeeper
What is your favorite part about volunteering at CWC?
Being up close with so many types of animals, despite the circumstances. It's a small way to help counter some of the unintentional injury we humans cause (hit by car and caught by domestic cat are the most common injuries I've seen).
Do you have a favorite or most memorable patient (past or present)?
I've spent a lot of time with orphaned baby birds in the springtime nursery. Every species has its traits, but every animal definitely has its personality. It's always fun to observe a particularly polite Scrub Jay, for example. I'm also a fan of beak-clacking owls and funky-feathered swallows (babies whose feathers take longer than normal to fully develop).
What is something that your shift may not know about you?
I took organ lessons when I was 13.
What book is currently on your nightstand?
Always a plural answer. Haruki Murakami's Killing Commendatore is taking precedence because it's a nearly 700 page new library book that I must return within 3 weeks!
What music is in your car right now?
Also always a plural answer: Oh Brother Where Art Thou soundtrack, Agnes Obel's "Late Night Tales", M. Ward, Local Honeys, Courtney Barnett
Where are you from?
Born & raised in Goshen, Indiana. Lived 23 years in Los Angeles (with a 3 year stopover in Austin, TX)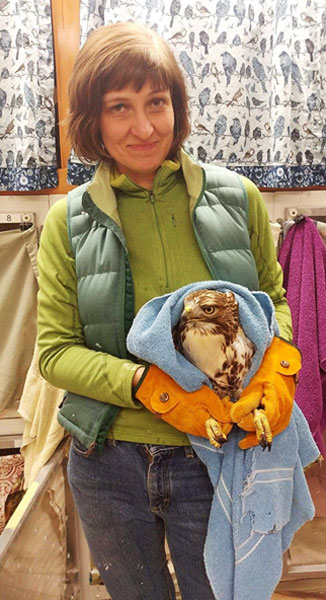 Suzanna Mast
Back to Volunteer Spotlights.
If you are ready to volunteer now, complete our online Volunteer Form, or fill out our form, print it, and mail or e-mail it back to us.



Want to Become a Volunteer?
Contact info@chintiminiwildlife.org or 541-230-1220.