Volunteer Spotlight
Kathi Franklin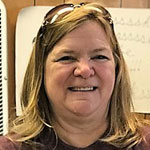 How long have you been @ CWC?
16 years
What shift(s) are you on?
Saturday AM
Do you have a field of study (past or present)?
Field Biologist
Are you employed outside of your CWC volunteer position?
Yes.
What is your favorite part about volunteering at CWC?
Catching injured wildlife, especially eagles, and bringing them in and helping catch/hold wildlife during treatments. I really love all the friends I've made over the years as well!
Do you have a favorite or most memorable patient (past or present)?
There have been so many over the years I'm not sure I can pick a favorite. I do hold a special place in my heart for the Red-tailed Hawk that managed to get a talon in me this year though.
What is something that your shift may not know about you?
I am a writer, hoping to be an author someday, and that I have jumped out of perfectly good airplanes!
What book is currently on your nightstand?
Extremely Loud and Incredibly Close, Someday, and I'm sure one of the Harry Potter books.
What music is in your car right now?
Ummmm, the radio, but if I had CDs it would likely be Imagine Dragons or Keith Urban.
Where are you from?
Well, I was born in Atlanta, but grew up in Denver, but I've been in Oregon for over half my life so I'm pretty much a transplant by now I think.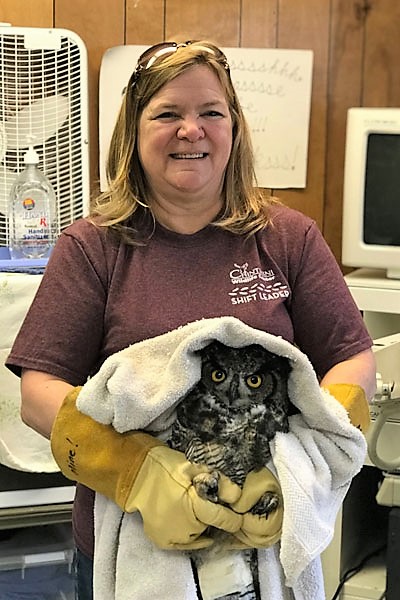 Kathi Franklin and friend
Back to Volunteer Spotlights.
If you are ready to volunteer now, complete our online Volunteer Form, or fill out our form, print it, and mail or e-mail it back to us.



Want to Become a Volunteer?
Contact info@chintiminiwildlife.org or 541-230-1220.