Volunteer Spotlight
Beverly Schultz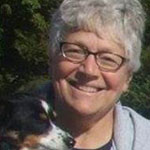 How long have you been @ CWC?
Since October 2017.
What shift(s) are you on?
Wednesday AM
Do you have a field of study (past or present)?
I was an x-ray tech in NC for 10 years…many moons ago.
Are you employed outside of your CWC volunteer position?
Not really, I retired after 20 years at Good Sam last September!
What is your favorite part about volunteering at CWC?
Helping our wildlife patients recover and then be released, learning about so many different critters AND working with the fabulous and awesome Wednesday AM shift!
Do you have a favorite or most memorable patient (past or present)?
Not really, I love them all…skunks, hawks, doves, Barn Owls, even raccoons!
What is something that your shift may not know about you?
Well, they know pretty much everything about me…
What book is currently on your nightstand?
Vacationland by John Hodgman
What music is in your car right now?
Joan Baez 75th Birthday Celebration and Melissa Etheridge Memphis Heart and Soul
Where are you from?
Born in the Shenandoah Valley of Virginia, moved to Oregon from upstate (Ithaca) New York.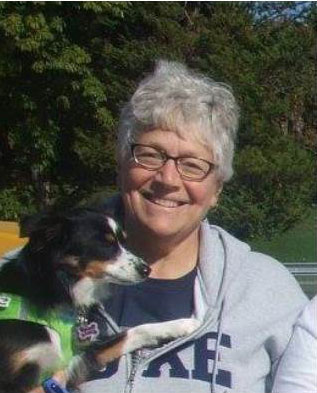 Beverly Schultz and friend
Back to Volunteer Spotlights.
If you are ready to volunteer now, complete our online Volunteer Form, or fill out our form, print it, and mail or e-mail it back to us.



Want to Become a Volunteer?
Contact info@chintiminiwildlife.org or 541-230-1220.