Volunteer Spotlight
Bev Clark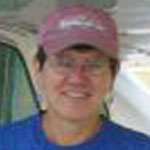 How long have you been @ CWC?
I have been at CWC for 1 and 1/2 years.
What shift(s) are you on?
Monday AM shift.
Do you have a field of study (past or present)?
I was a Horticulturist with the Oregon Department of Agriculture.
Are you employed outside of your CWC volunteer position?
I have been retired for 1 and 1/2 years.
What is your favorite part about volunteering at CWC?
My favorite part about volunteering at CWC is working with the patients and learning tons about their behavior etc. I am an avid birder and to be up close and personal with the patients is very rewarding.
Do you have a favorite or most memorable patient (past or present)?
I got to release a Red-tailed Hawk last year. The person who brought it in was present and he brought his 5 year old daughter to see it. It was very cool for all of us.
What is something that your shift may not know about you?
I am a private pilot and fly my own airplane out of the Corvallis airport.
What book is currently on your nightstand?
I am currently reading a biography on Beatrice Potter.
What music is in your car right now?
My favorite music is folk music.
Where are you from?
I grew up in Montana but have called Oregon my home for 30+ years.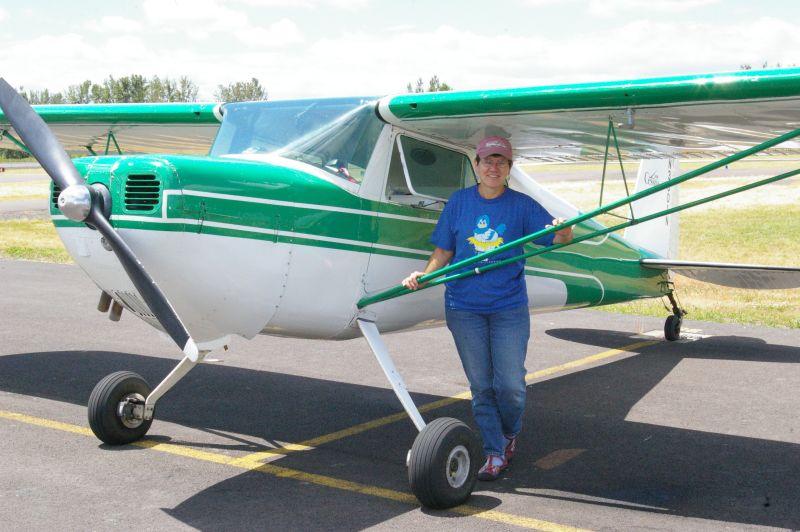 Bev Clark and her plane
Back to Volunteer Spotlights.
If you are ready to volunteer now, complete our online Volunteer Form, or fill out our form, print it, and mail or e-mail it back to us.



Want to Become a Volunteer?
Contact info@chintiminiwildlife.org or 541-230-1220.