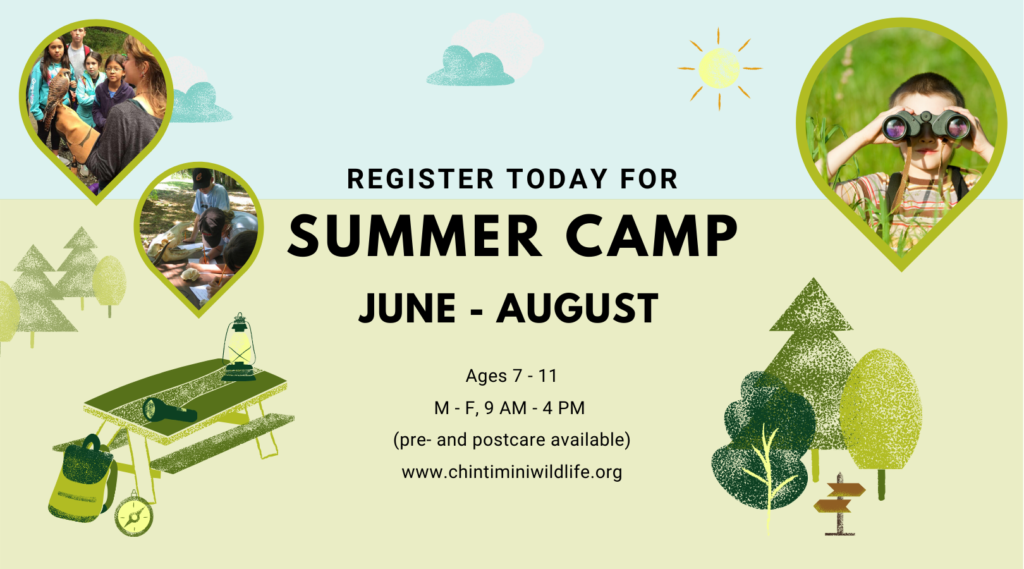 Our week-long programs immerse campers in the richness of wildlife! These themed camps provide a detailed exploration of the topics at hand. Several camps include an optional overnight camp out! See below for a list and details of this year's upcoming camps.
Our 2020 camp season was cancelled due to COVID-19. Stay tuned for more information on our tentative 2021 camp season.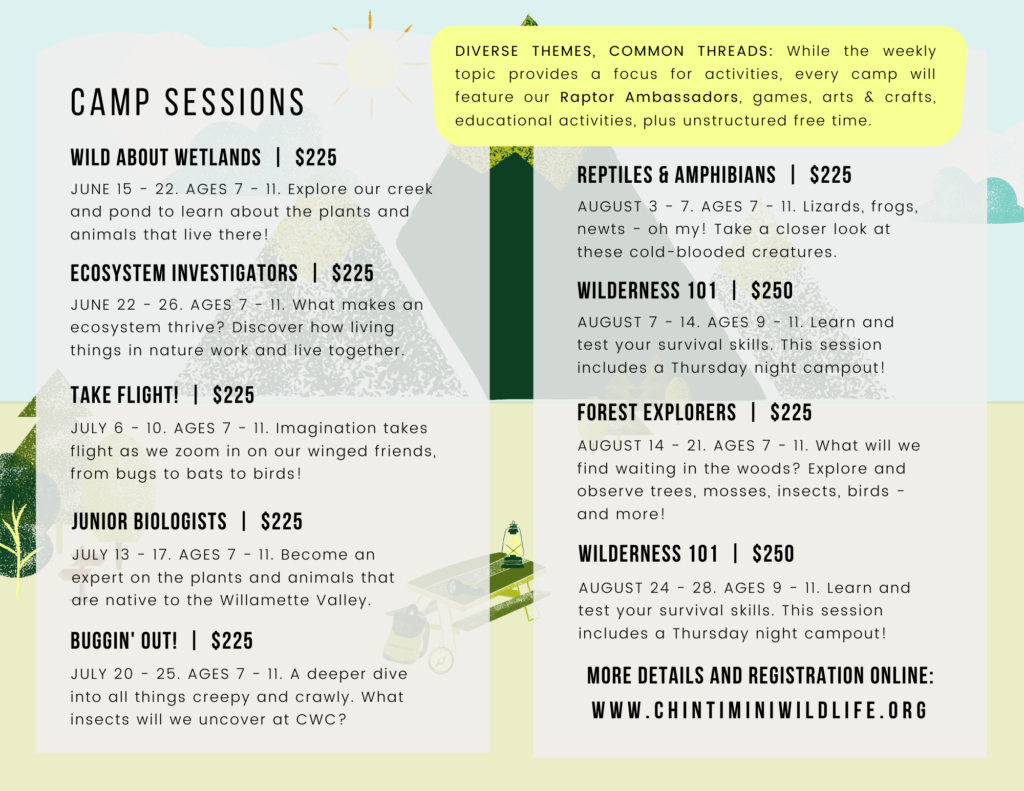 Cancellation Policy
Chintimini Wildlife Center must receive notification of cancellation two weeks prior to the first day of any program to receive a full refund. A 50% refund may be available for cancellations received one week prior to the first day of any camp session. Please send cancellation notifications to camp@chintiminiwildlife.org.