Admin Team
Catherine Mendez
Executive Director
Catherine has a diverse background working in non-profit management, conservation, and wildlife rehabilitation. She is the former Executive Director of The American Bear Association and Vince Shute Wildlife Sanctuary. Her approach to promoting a better understanding of wildlife and peaceful coexistence is centered deeply on public education and connecting the community to our mission. She has been extensively involved with high-volume wildlife rehabilitation hospitals throughout California, which has advanced her lifelong passion for the natural world through habitat restoration, non-invasive research, and establishing up-to-date protocols in rehabilitation. Catherine earned her Bachelor of Science in Biology with a concentration in Ecology and Evolution from San Jose State University.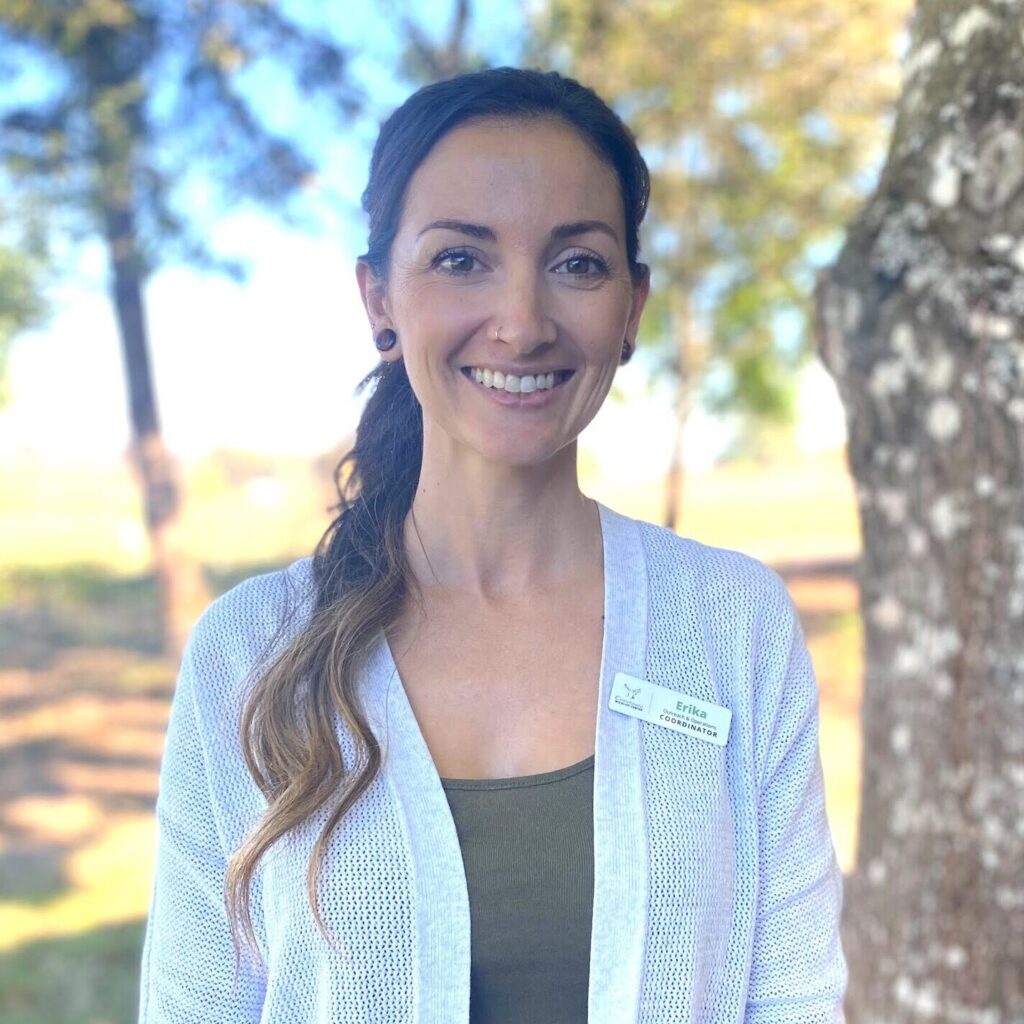 Erika Seirup
Interim Executive Director // Director of Development & Communications
Erika drives fundraising, grant writing, and organizational development. She enjoys sharing Chintimini's work with the community and making meaningful connections with fellow wildlife lovers. She holds a bachelor's degree in Biology with an emphasis in Zoology and a minor in Anthropology. Her passions lie in fostering a sense of community at CWC and with our supporters, photographing both our wild patients and our avian ambassadors in a way that respects their wildness, and providing a safe learning environment for emerging wildlife professionals to form their career paths. Erika has also completed Safe Zone Training.
Haley Rayo
Volunteer Coordinator
Haley comes to us from Texas where she worked as a Wildlife Exhibit Specialist at the Austin Nature Center caring for injured and orphaned Texas wildlife. Haley holds an A.S. in Zoo Animal Technologies and a B.S. in Psychology and has over 10 years experience working in animal care facilities with volunteers and interns. Her passions lie in helping volunteers and interns find fulfillment in their work, event planning, and nerding out about wildlife with others. Haley enjoys doing anything outside, teaching yoga, cooking, and meals with good conversation.
Rehab Team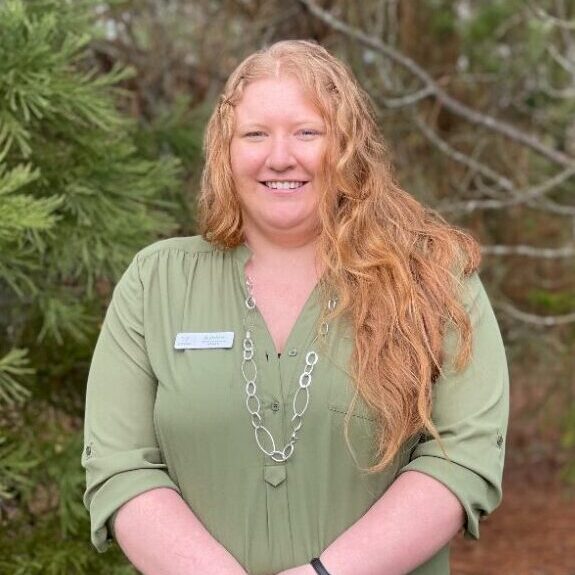 Ashlee Sabiers
Director of Wildlife Rehabilitation &
ODFW Permitted Wildlife Rehabilitator

Ashlee started out as a volunteer at Chintimini Wildlife Center and quickly fell in love with wildlife and Chintimini's mission. She moved on to an intern position and after completing several terms was selected to become a staff member in our wildlife hospital in 2019. Ashlee has worked in our wildlife hospital for several years and now serves as the Director of the Wildlife Rehabilitation Program. She enjoys the fast-paced environment and coordinating volunteers, interns and clinic staff. She is currently working on her bachelor's degree from Oregon State University in Natural Resources with an emphasis in Conservation Law Enforcement. When she isn't working at Chintimini or focusing on her studies she enjoys hiking, cooking, rockhounding and taking road trips.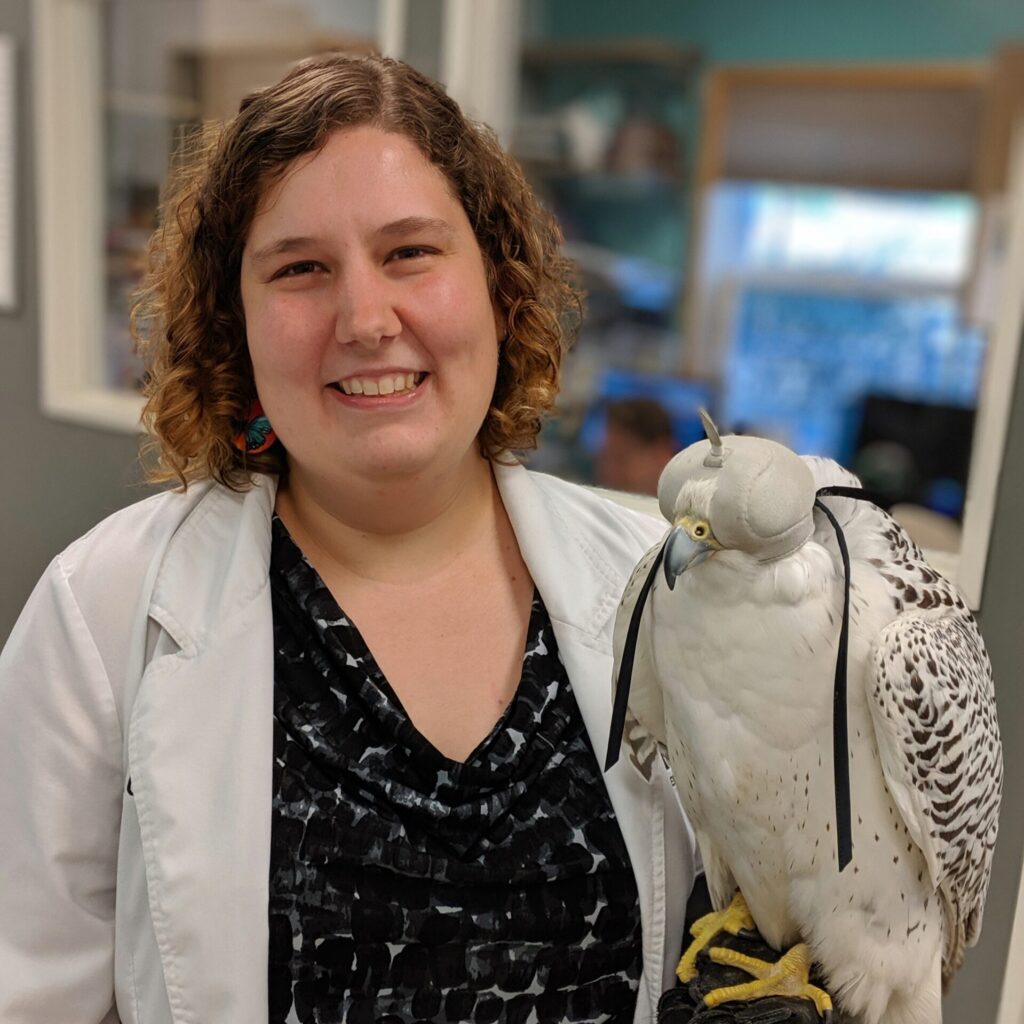 Dr. Claire Peterson
Wildlife Veterinarian

Dr. Peterson has extensive knowledge of domestic, exotic, and wildlife veterinary medicine. Her passion in life has always been birds, specifically wild birds like raptors. She has been involved with Chintimini Wildlife Center since 2009 when she started her veterinary school career, and has continued to refine her expertise in both domestic and exotic animal medicine. She currently provides diagnostic, surgical, and emergency care to our wildlife patients and collaborates with local veterinarians on the medical and preventative care of our non-releasable avian ambassadors. Dr. Peterson is also a falconer and an avid wildlife photographer.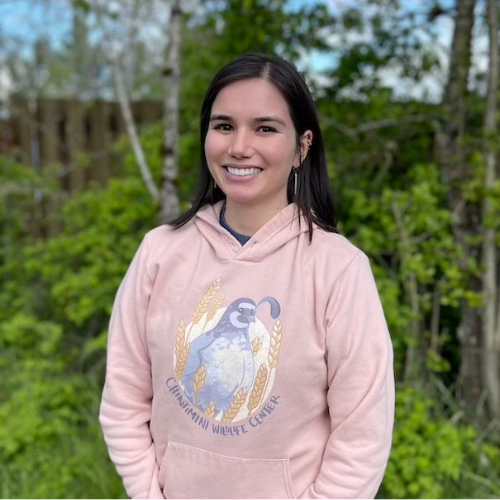 Allison Guill
Wildlife Rehabilitation Specialist // Horticulture Specialist
Allison got involved with Chintimini Wildlife Center as a clinic volunteer in 2017 before joining the rehab internship program. She co-led CWC's youth camps in 2019, and later joined the rehabilitation staff in 2021. She holds a B.S. in Biology with a concentration in Marine Biology. Allison has a passion for nature education and greatly enjoys teaching interns, volunteers, and the public about our local wildlife. When not working with the terrestrial, native animals of Oregon, she spends her time tide-pooling and identifying organisms of the rocky intertidal.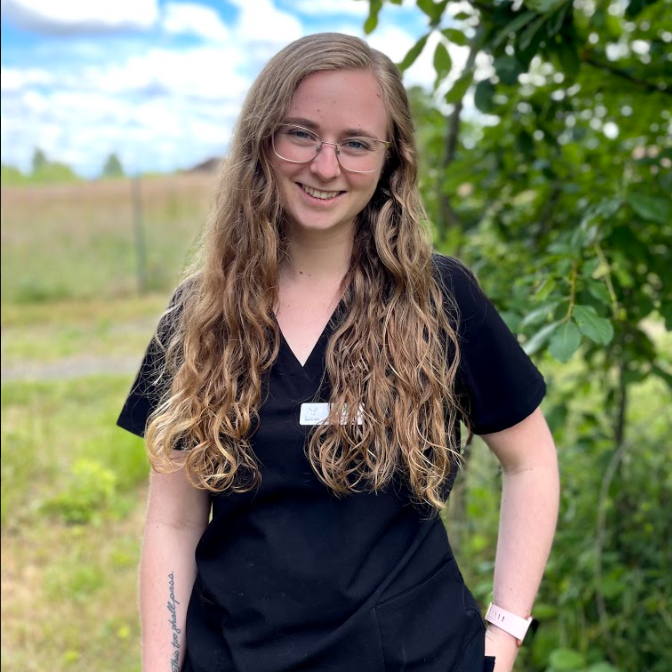 Bailey Cain
Wildlife Rehabilitation Specialist
Bailey began at Chintimini Wildlife Center as a Wildlife Care Intern in 2019. After completing a year-long internship, she joined the wildlife rehabilitation staff in early 2021. Originally from California, Bailey holds a B.S. in Animal Science from University of California, Davis, where she focused on animal behavior. She loves having the opportunity to care for wildlife in need and teaching the public about Oregon's native wildlife. In her spare time, Bailey enjoys kayaking, gaming, and birdwatching.
Jessica Neilson
Wildlife Rehabilitation Specialist
Jessica began as a volunteer with Chintimini Wildlife Center in 2018 and quickly grew to enjoy the challenging yet rewarding work wildlife rehabilitation offers. Growing up in the Willamette Valley, she is familiar with our local wildlife and is passionate about sharing her knowledge with others. Jessica has experience working with domestic animals and has a passion for entomology and all things insects. When not working, Jessica spends her free time hiking/backpacking, creating art, and caring for her animals (and their bioactive enclosures) at home.
Anna Johnson
Wildlife Rehabilitation Assistant
Anna started as a volunteer at CWC in early 2021, and completed several terms in the Wildlife Care Internship program before joining the rehabilitation staff in 2022. She is currently finishing her degree from OSU in Zoology, with a minor in Chemistry. She is passionate about wildlife conservation, and teaching others how to appreciate and honor all creatures, in a way that respects their wildness. In her free time, Anna enjoys hiking and herping, reading, caring for her houseplants, and creating nature inspired art.
Education Team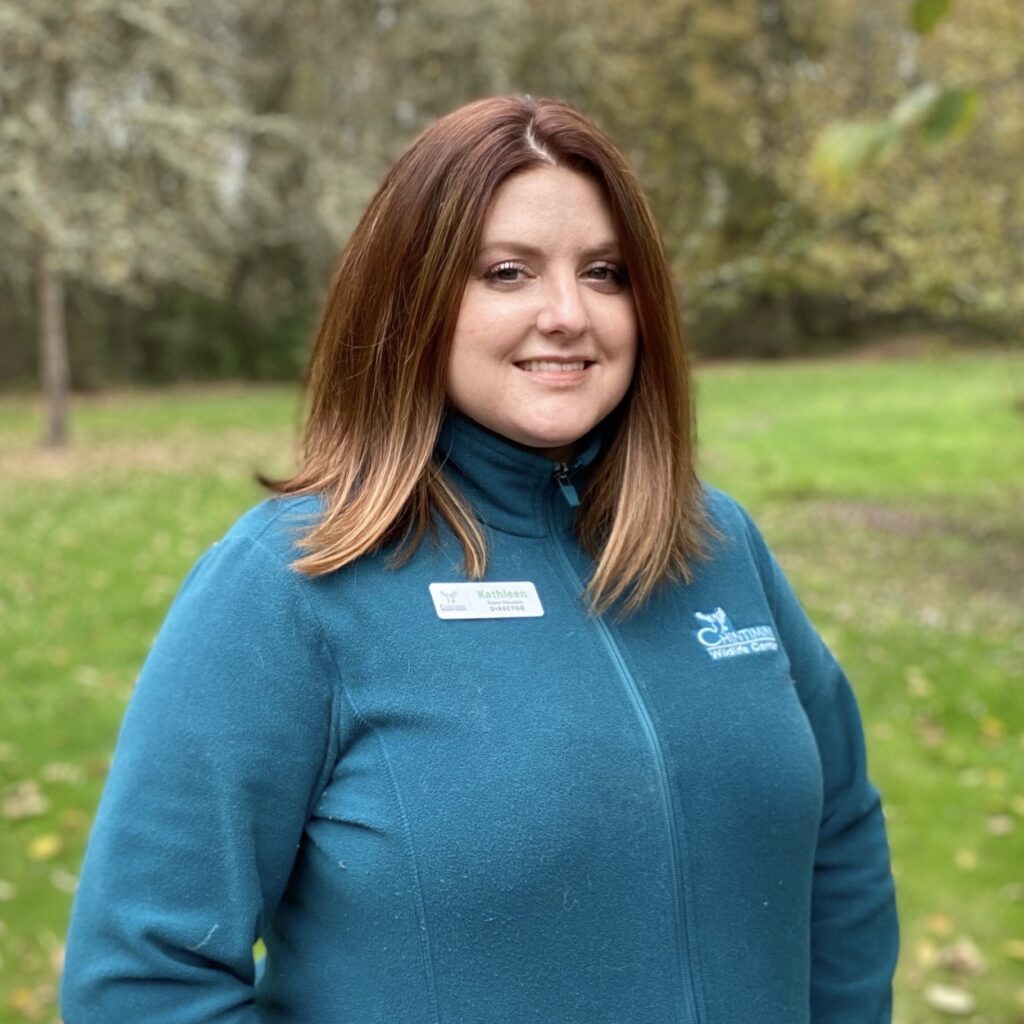 Kathleen Dodge
Raptor Education Program Director
Kathleen was introduced to Chintimini in 2012 when her dog found an injured bird in her backyard. Always fascinated with wildlife, Kathleen fell in love with the non-releasable educational bird of prey ambassadors living at the wildlife center and became a volunteer. Kathleen has been Director of the Raptor Education Program since 2017. Trained as a Certified Interpretive Guide, she enjoys guiding people as they explore the Center. She is particularly passionate about vultures! She enjoys birding and spending time with her husband and three indoor cats in her spare time.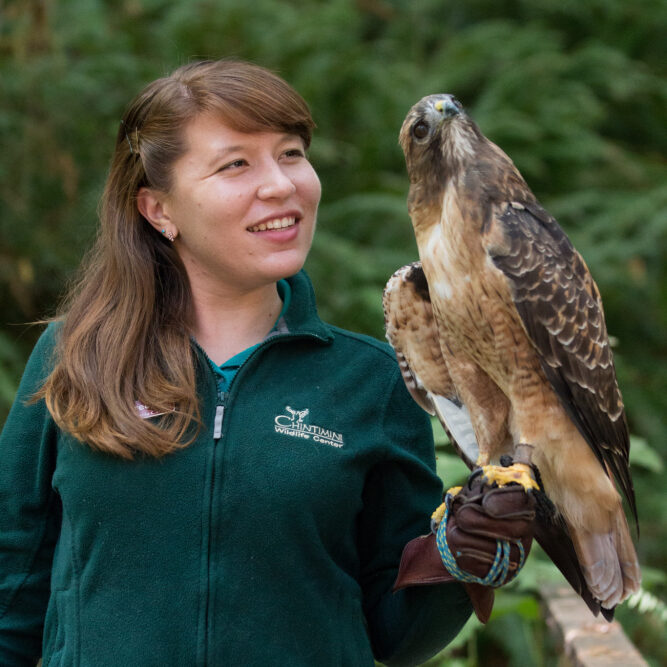 Bree Hinricher
Raptor Trainer

Bree first came to the Chintimini Wildlife Center in 2016 as a volunteer trainer with the Raptor Education Program, but she has been in the animal training and wildlife education field professionally since 2013. She has worked in education departments at zoos and outreach facilities across the United States as has degrees in Exotic Animal Training and Animal Science. Bree has a special place in her heart for owls, especially Barn Owls. She is excited to work with all of the raptor ambassadors at Chintimini and help educate the public on the importance of caring for our animal neighbors.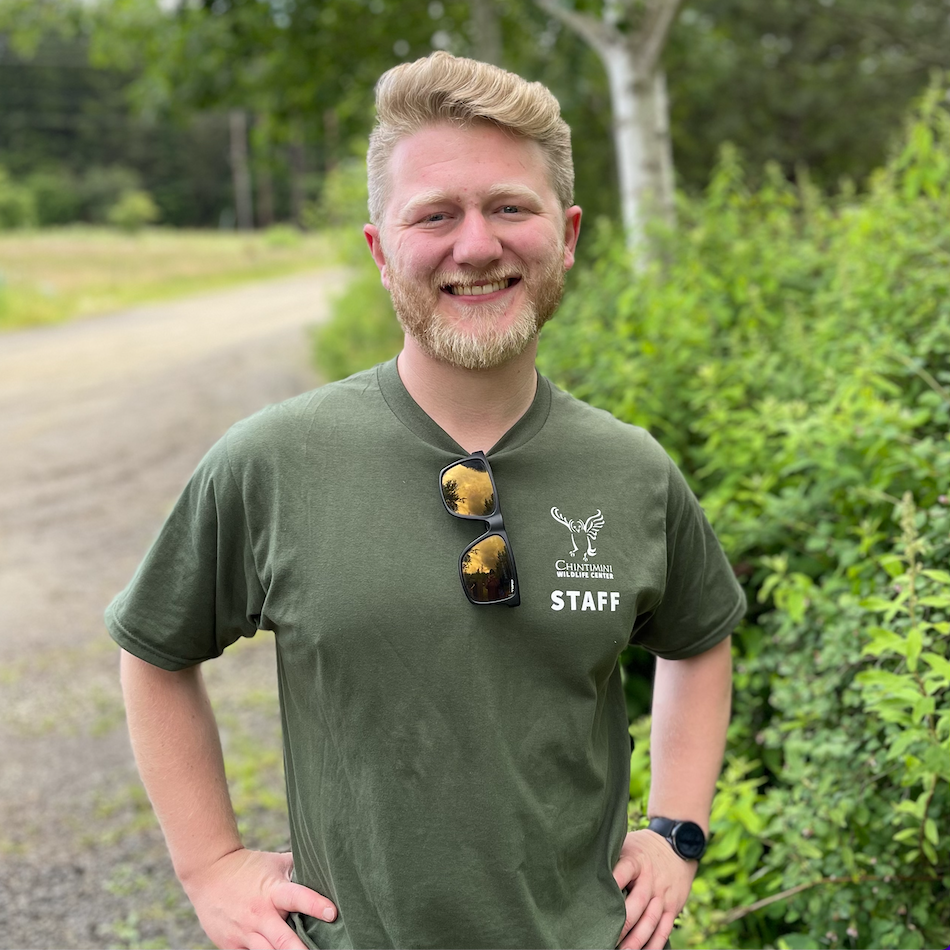 Matthew Miller
Summer Camp
Youth Educator
Matthew has been an avid animal enthusiast his entire life and has an extensive background in biology and child care. Previously he worked with kids at an after school program at The Boys & Girls Club of Albany, where he incorporated plants and wildlife in all of his youth activities. Freshly graduated from OSU with a degree in Fisheries and Wildlife Science, he's ready to start his career teaching the public about the importance of wildlife. In his free time he enjoys fly fishing, disc golfing, mushroom hunting, and anything that sparks his curiosity in the natural world.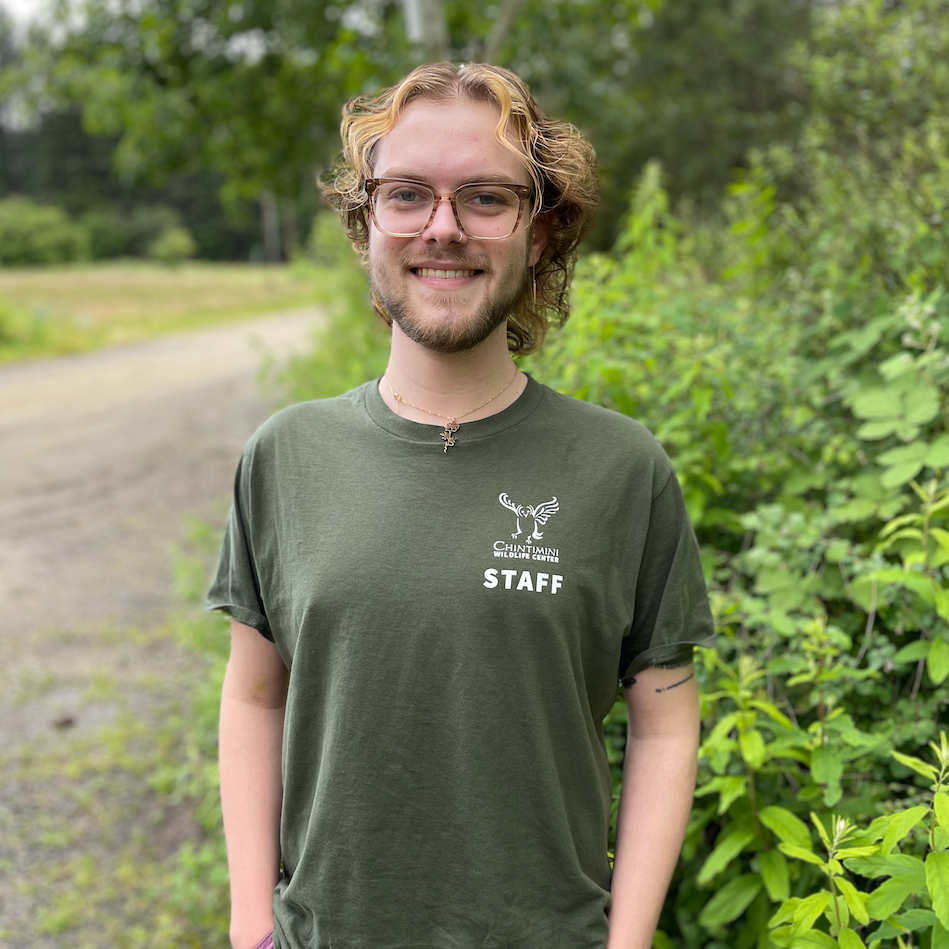 Ian Reed
Summer Camp
Youth Educator
Ian first worked at Chintimini as an intern in 2021 before graduating from OSU this year with bachelors degrees in Zoology and Sustainability with a minor in Chemistry. Originally from Washington, he first worked with animals in 2011 as a youth volunteer at Point Defiance Zoo & Aquarium where he later worked as a Camps Instructor. Ian loves to connect anyone he can to conservation, and likes to spend his spare time hiking and crafting with friends.

Bethany Schmidt
Summer Camp
Youth Educator
Bethany is brand new to Chintimini, but has been a fan ever since encountering the Raptor Ambassadors at the Willamette Valley Bird Symposium. She is currently a Fish, Wildlife, and Conservation Science student at Oregon State University, specializing in interpretation. With a love for wildlife and people, she is most passionate about conservation education. In her free time, Bethany enjoys biking, birding, ballroom dancing, and embroidery.