Admin Team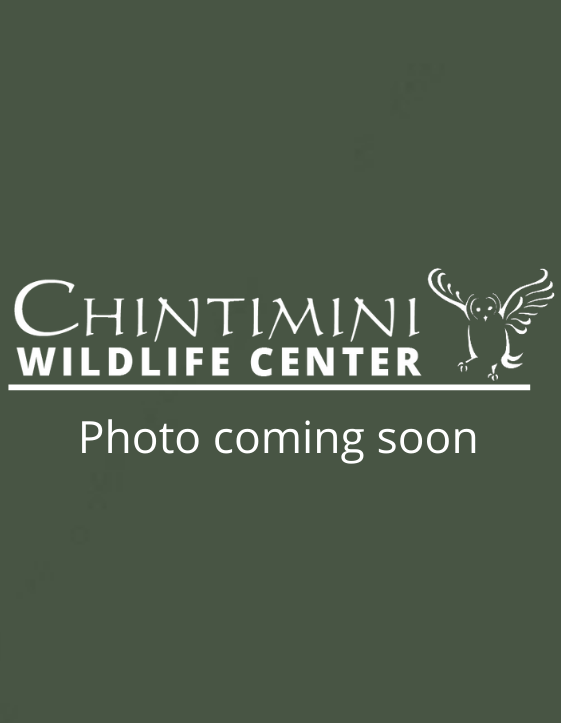 Chuck Tourtillott
Interim Executive Director
Coming Soon!!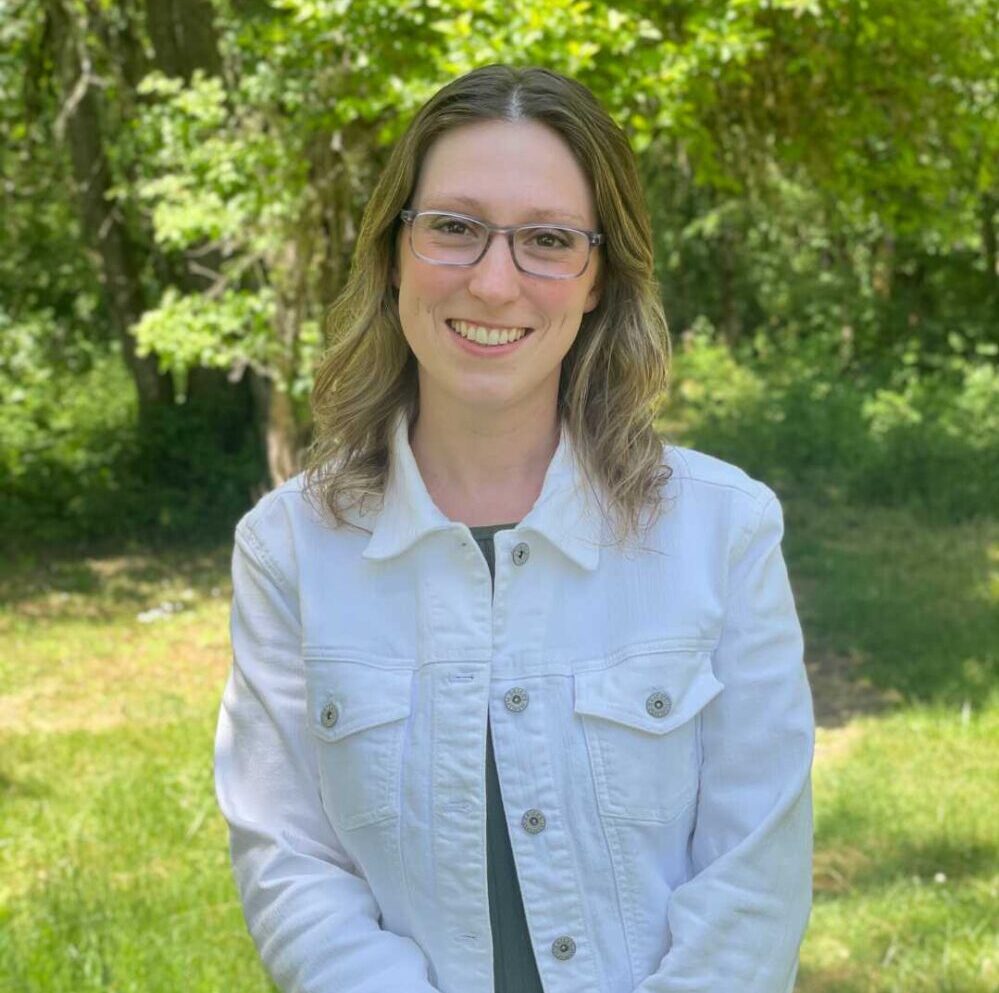 Alyssa Nelson
Community Programs Coordinator
Alyssa joined CWC as a Raptor Education Program Intern in 2022. She completed both our Level 1 and Level 2 internships. Afterward, she volunteered with us before officially joining the Chintimini staff in 2023. Alyssa holds a B.S. in Animal Sciences with minors in Chemistry and Fisheries & Wildlife from Oregon State University. She brings a wealth of experience, including wildlife rehabilitation in Washington, wildlife research and conservation with the U.S. Fish and Wildlife Service, and volunteer management at the Oregon Coast Aquarium. Alyssa is passionate about inspiring stewardship and fostering a connection between the community, wildlife, and the natural world we strive to protect.


Rehab Team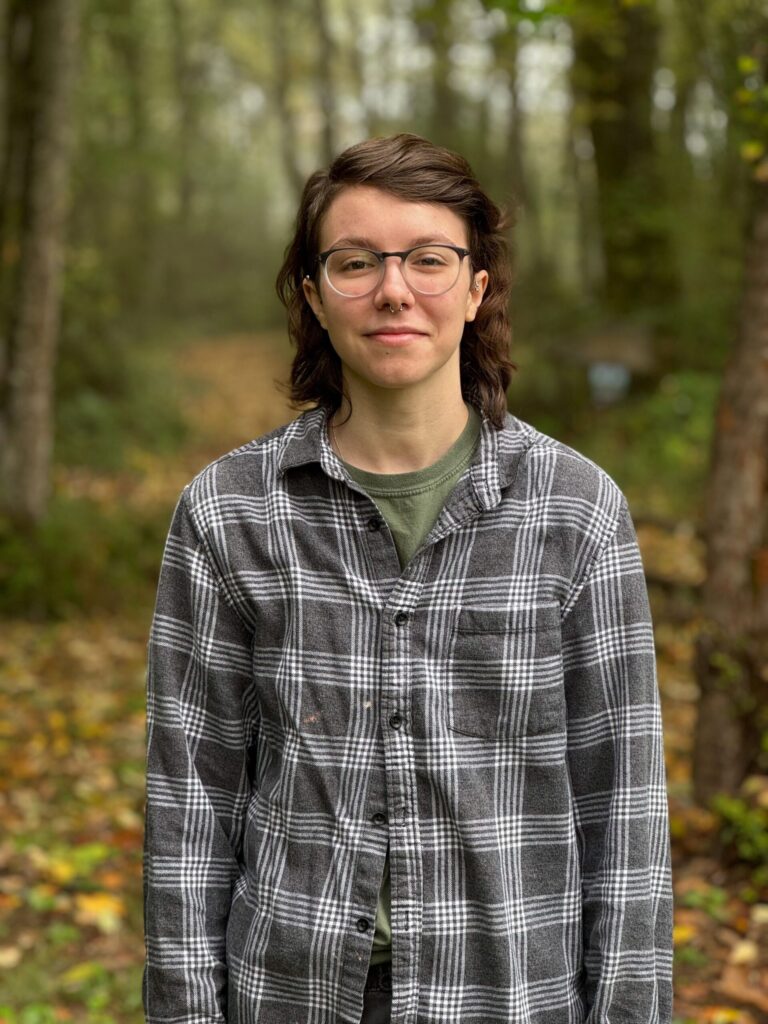 Dez Brooks
Wildlife Rehabilitation Manager &
ODFW Permitted Wildlife Rehabilitator

Dez spent their childhood outside, investigating their backyard or the muckiest ponds in town to find the most interesting animals. This led to a career working with animals, starting with wildlife rehab in 2018, continuing with a brief jaunt into the zoo field, and migrating back to wildlife. With a biology degree from the University of Oklahoma, they managed a wildlife center in Virginia before joining the CWC team in 2023. In their personal life, they love experiencing the outdoors through hiking and exploring national parks. Most of all, they adore their cat Tango and shared their adventures with her.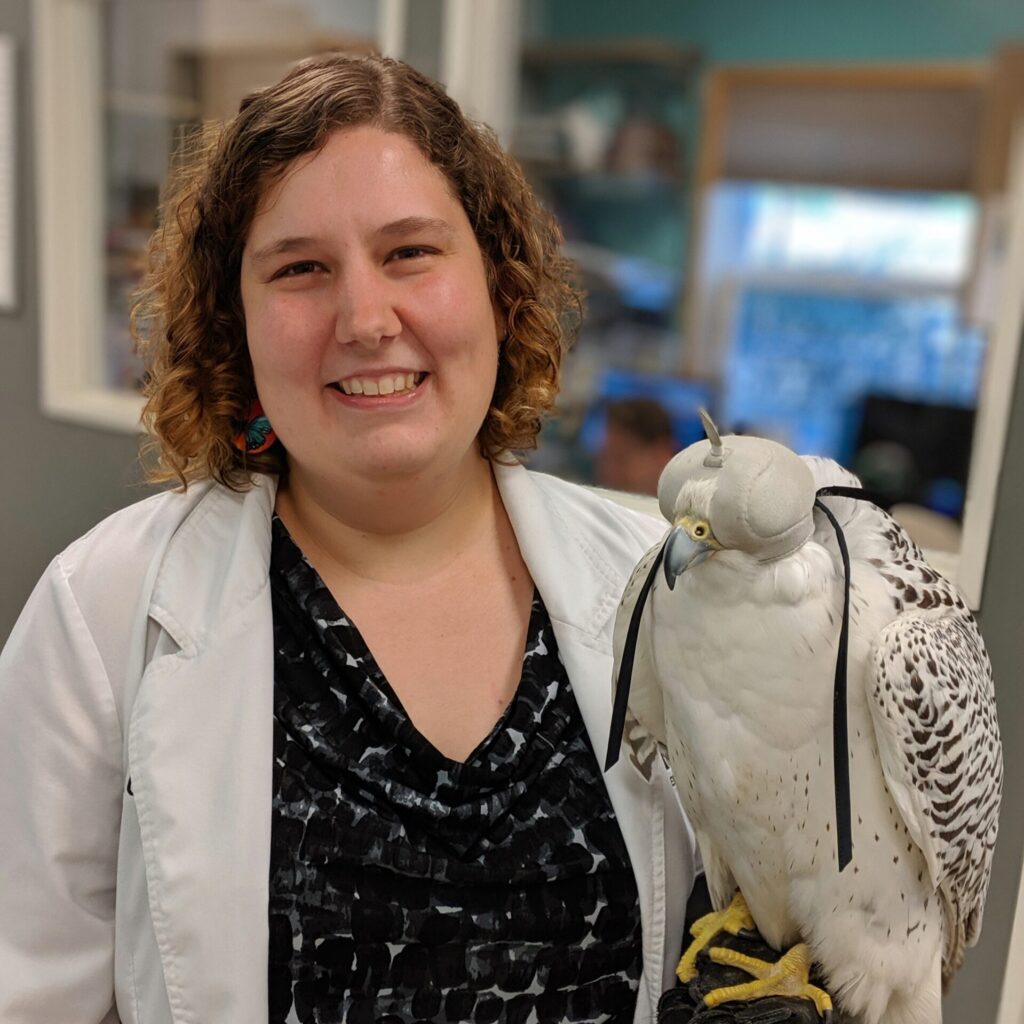 Dr. Claire Peterson
Wildlife Veterinarian

Dr. Peterson has extensive knowledge of domestic, exotic, and wildlife veterinary medicine. Her passion in life has always been birds, specifically wild birds like raptors. She has been involved with Chintimini Wildlife Center since 2009 when she started her veterinary school career, and has continued to refine her expertise in both domestic and exotic animal medicine. She currently provides diagnostic, surgical, and emergency care to our wildlife patients and collaborates with local veterinarians on the medical and preventative care of our non-releasable avian ambassadors. Dr. Peterson is also a falconer and an avid wildlife photographer.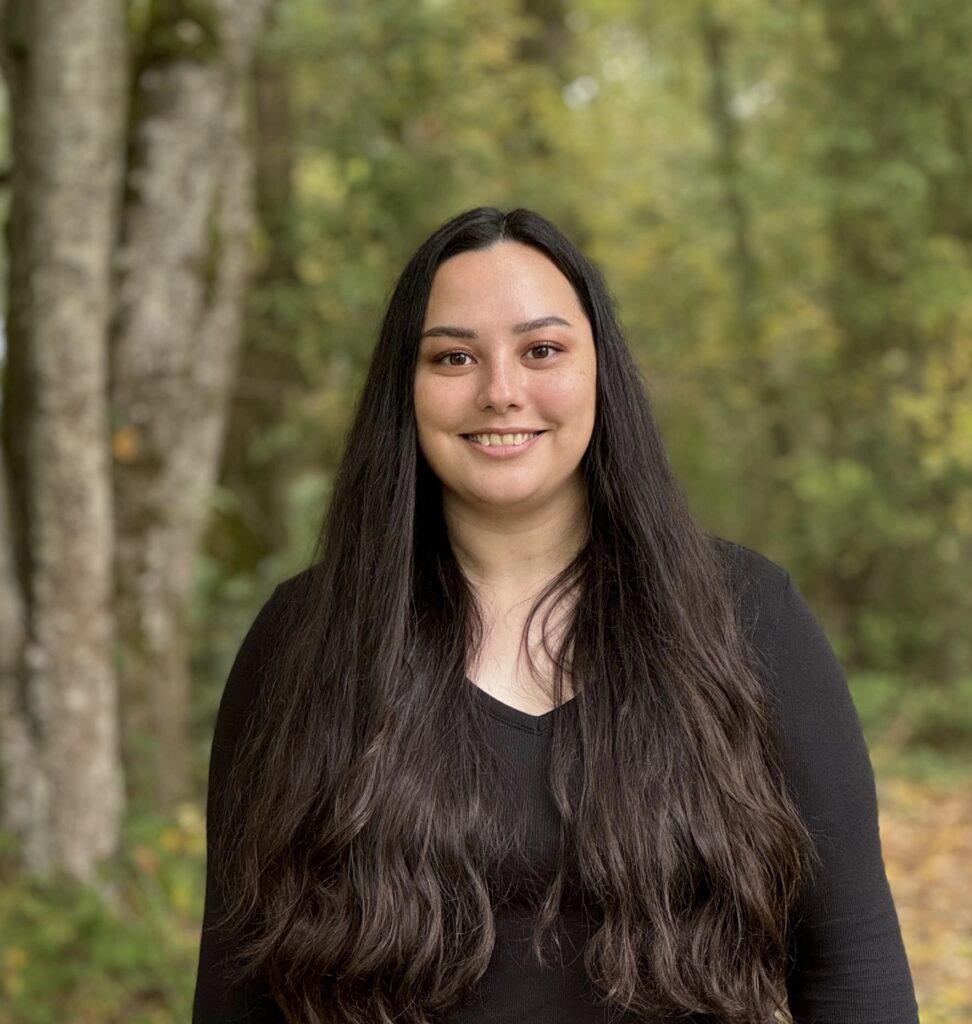 Madison Bennett
Wildlife Rehabilitation Specialist

Madison's wildlife rehabilitation journey began in 2017 as an intern at Wildlife Images Rehabilitation and Education Center in Grants Pass, Oregon. Her passion for wildlife and conservation grew, leading her to obtain a B.S. in Fisheries, Wildlife, and Conservation Sciences from Oregon State University. In 2018, she started as a volunteer at CWC and later served as a Wildlife Care intern for several terms before joining the CWC rehab team in 2023. Outside of work, Madison enjoys trips to the coast, reading, and expanding her collection of house plants.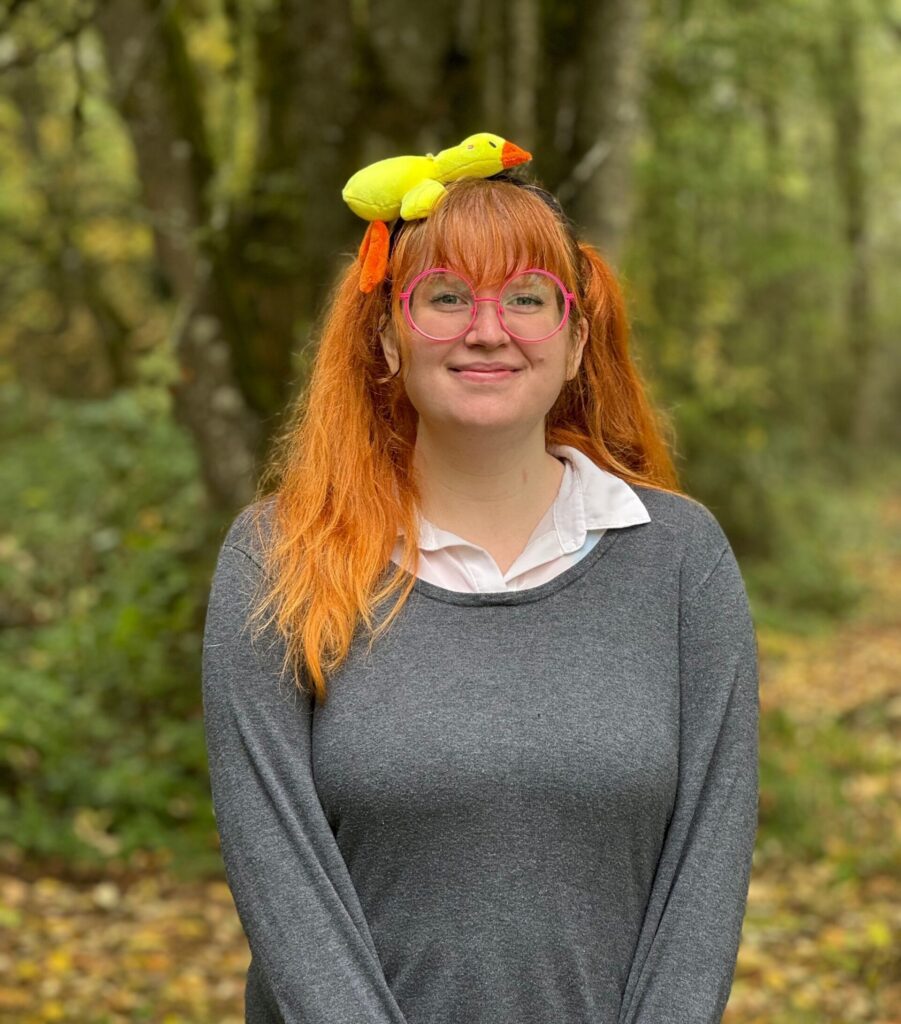 Zoe Davis
Wildlife Rehabilitation Specialist

Zoe discovered her passion for animal husbandry while working as a farm sitter for beekeepers and farmers during her high school years. She holds a biology degree from Kalamazoo College in Michigan and has worked in various animal care facilities, including Greenwood Rehab Center, The Lubee Bat Conservancy, and Natural Encounters Inc. Her favorite animal is the Common Murre, and her hobbies include drawing, playing instruments, cooking, exploring propositional calculus, and immersing herself in nature. Zoe shares her life with a dog, a cat, and two adored guinea pigs.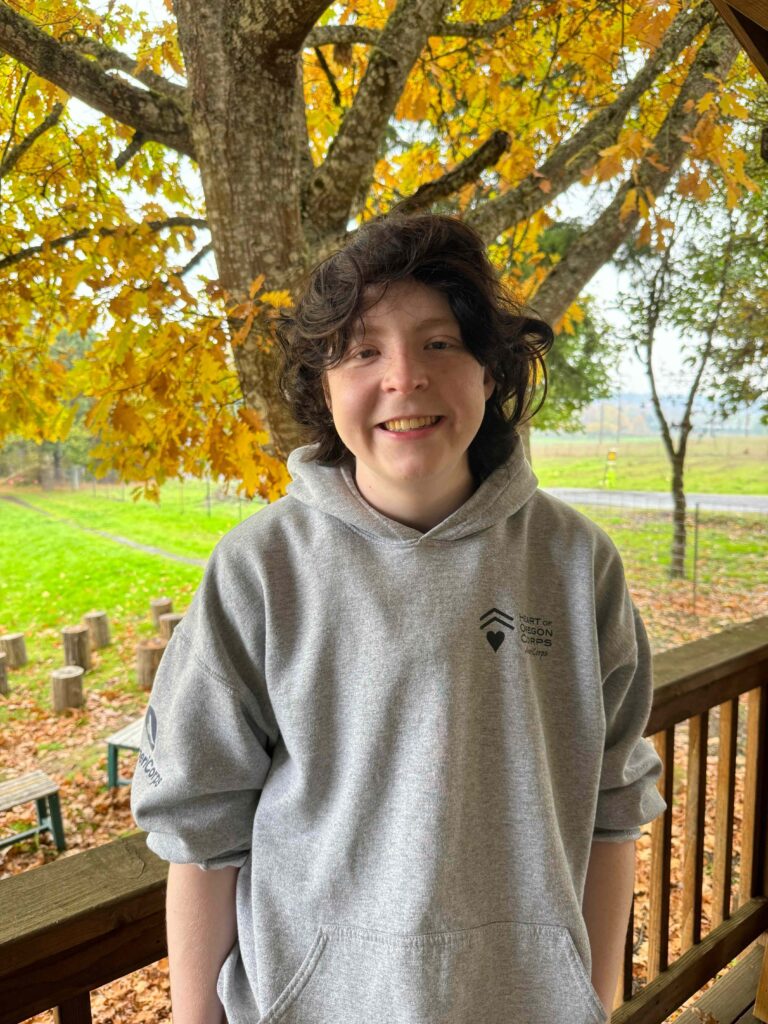 Nate Walsh
Wildlife Rehabilitation Specialist
Nate started at CWC as a wildlife care volunteer in December of 2022. His passion for wildlife began in 2021 after taking an Avian Identification course at COCC in Bend, OR, which has since led him to pursue a B.S. in Fisheries, Wildlife, and Conservation Sciences at Oregon State University. After a few months of volunteering, Nate enrolled into Willamette Workforce Partnership which supports youth who struggled with early development by providing specialized job training. This allowed him to work at CWC through their program before officially joining the team in July 2023. Nate's favorite bird is the Belted Kingfisher, and they enjoy birding, traveling, hiking, and creating art in their free time.

Education Team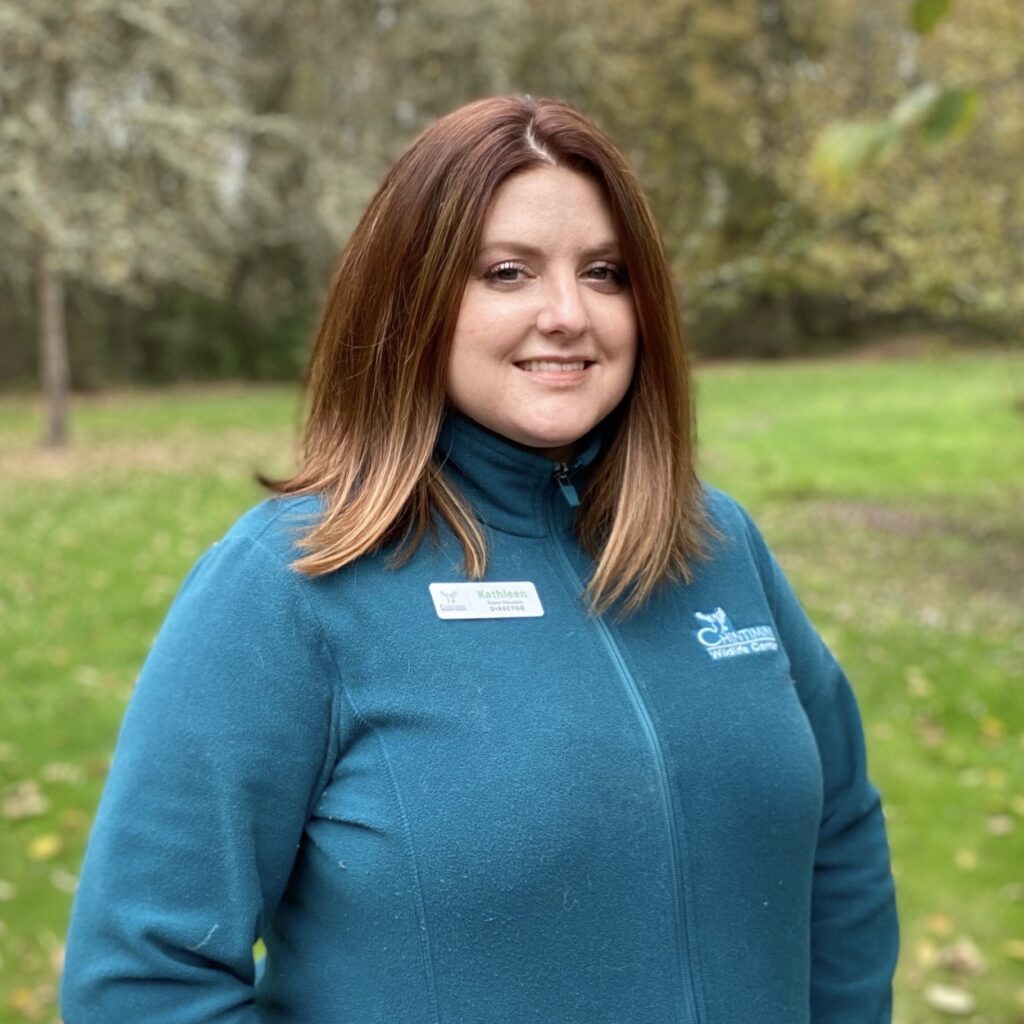 Kathleen Dodge
Raptor Education Program Director
Kathleen was introduced to Chintimini in 2012 when her dog found an injured bird in her backyard. Always fascinated with wildlife, Kathleen fell in love with the non-releasable educational bird of prey ambassadors living at the wildlife center and became a volunteer. Kathleen has been Director of the Raptor Education Program since 2017. Trained as a Certified Interpretive Guide, she enjoys guiding people as they explore the Center. She is particularly passionate about vultures! She enjoys birding and spending time with her husband and three indoor cats in her spare time.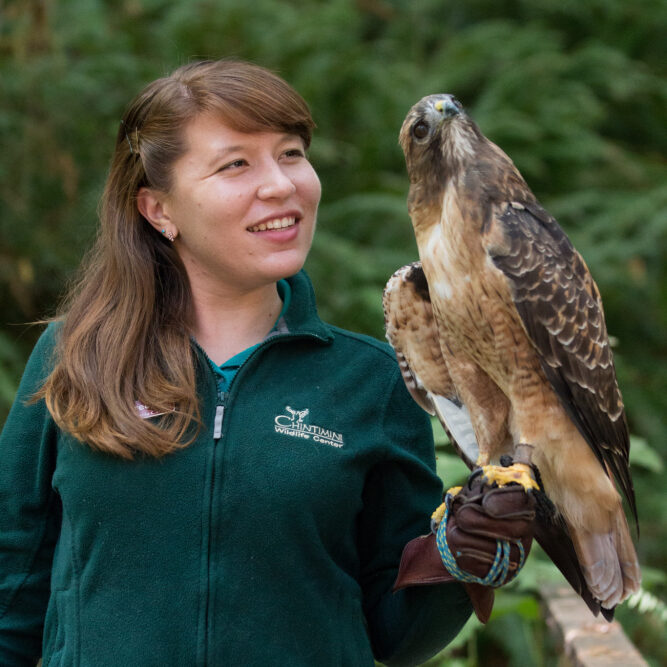 Bree Hinricher
Education Curator

Bree first came to the Chintimini Wildlife Center in 2016 as a volunteer trainer with the Raptor Education Program, but she has been in the animal training and wildlife education field professionally since 2013. She has worked in education departments at zoos and outreach facilities across the United States as has degrees in Exotic Animal Training and Animal Science. Bree has a special place in her heart for owls, especially Barn Owls. She is excited to work with all of the raptor ambassadors at Chintimini and help educate the public on the importance of caring for our animal neighbors.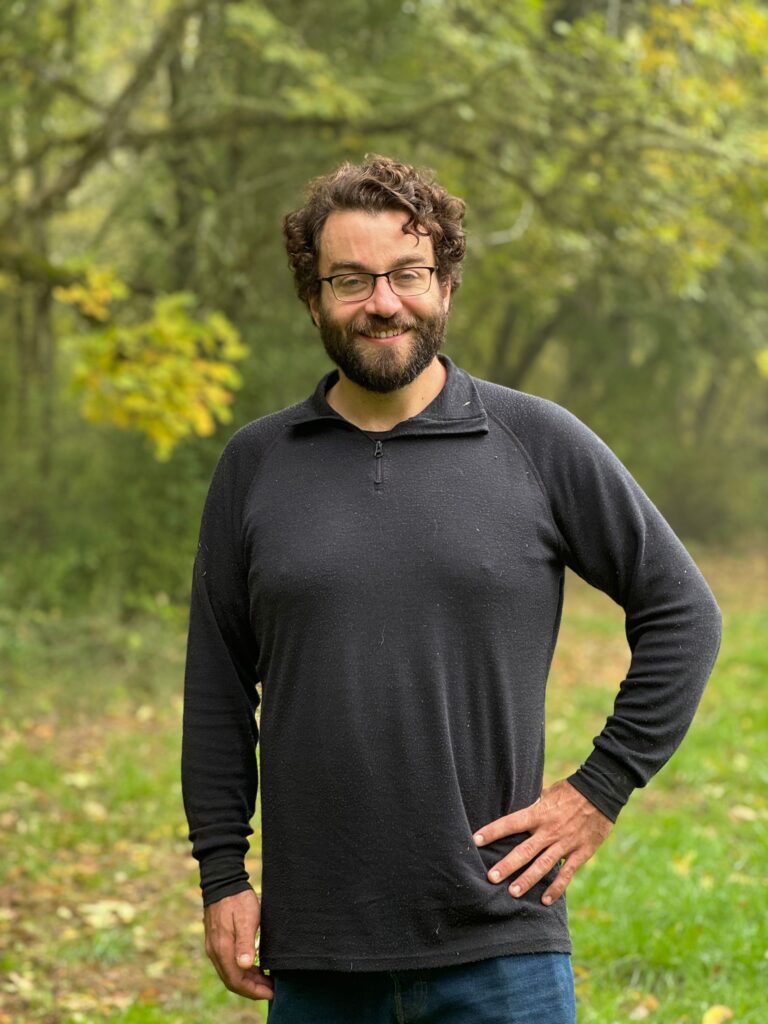 Dominic Botta
Horticulture Coordinator
Originally from a tiny town in Oregon's Coast Range, Dominic has enjoyed a wide range of interests including classical and jazz music, automotive technology, fishing and landscaping. Driven by adventure, he regularly explores Oregon's natural landscapes through hiking, foraging, camping, or simply exploring with his dog, Aurora. Dominic began volunteering at CWC in early 2023 and officially joined the team in the summer. Dominic has a passion for the natural world and wildlife and genuinely looks forward to every moment spent at CWC.