Visit the Wildlife Center
Important Update: Due to the close proximity of confirmed Highly Pathogenic Avian Influenza (HPAI), we are taking extra precaution to protect our non-releasable ambassadors. This includes foot bath sanitization stations for guests upon entry to our nature center. Several of our birds are temporarily unable to come out for Wild Encounters. However, we are monitoring Oregon's HPAI cases and will update our website as we receive further information.
Public Tours
Public Tours take place Friday – Monday at 1:30 pm. Please see below to schedule your visit. We look forward to seeing you!
Tour groups are capped at 15 people.
Enjoy a guided tour of our Wildlife Center and meet our team of Animal Ambassadors. These Animal Ambassadors are non-releasable to the wild due to permanent injuries or other circumstances. Tours typically run for 45 minutes. Before booking, please review our behavior guidelines for all onsite events.
All tours are guided by our knowledgeable Education Staff members.
Walk-ins are welcome when space is available.
Private Tours: 1-8 guests
Private Tours include a full guided tour of our Animal Ambassadors, as well as up close Wild Encounters with two of our birds of prey! Private tours are available 7 days a week from 11:00 am – 3:00 pm and must be booked at least 48 hours in advance. Reservations can be made by emailing us at: bree@chintiminiwildlife.org. 
** Current availability for Private Tours:
Penny, American Kestrel
Pip, Red-tailed Hawk
Kit, Peregrine Falcon
Bo, Barn Owl
Ruth, Great Horned Owl
Ferdinand the Turkey Vulture
---
Schedule a Virtual Wild Encounter with one of our Animal Ambassadors. You can request any Animal Ambassador to observe and admire from the comfort of your own home! We also offer longer Virtual Presentations for classrooms and other long-distance guests looking for a more in depth educational experience. Perfect to complement youth and adult education or for anyone unable to visit our center in person!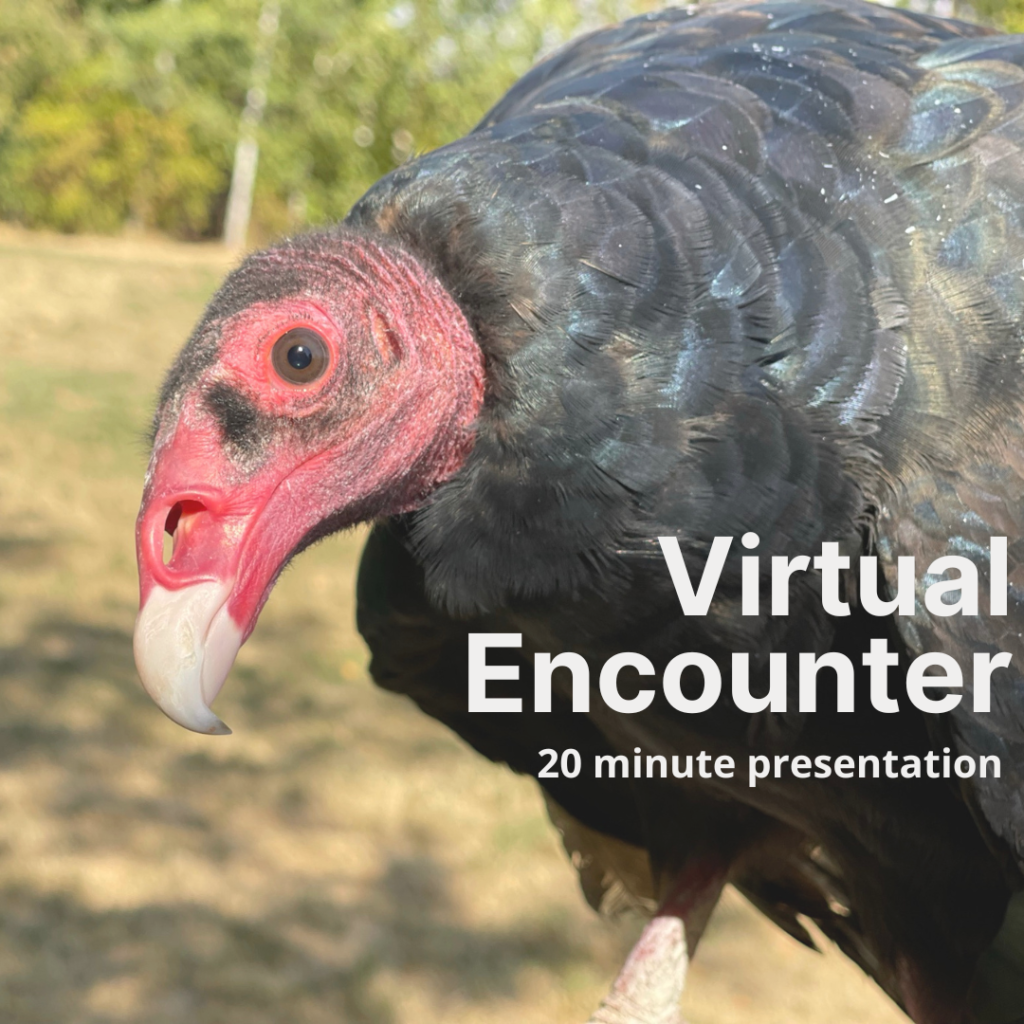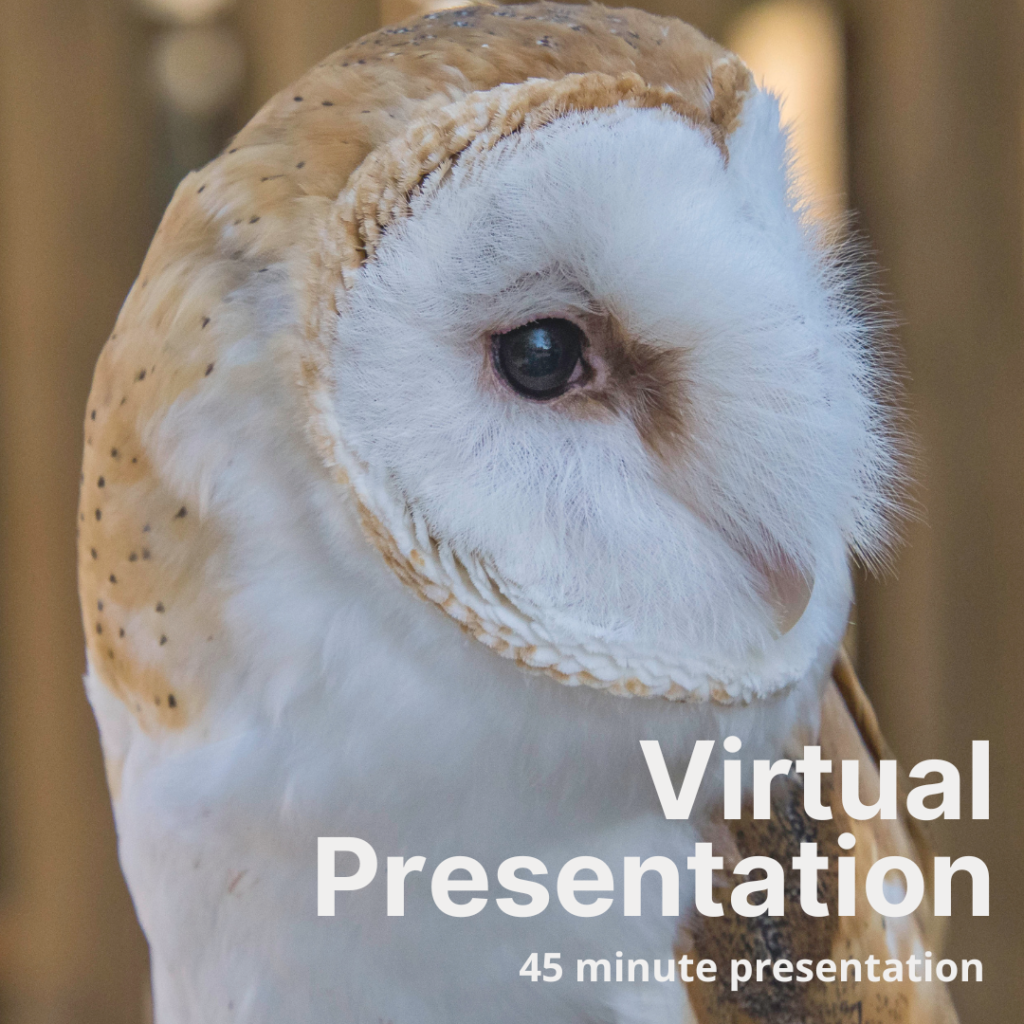 ---
Off-site Programs
Traveling Animals Ambassador Presentation
We offer off-site programs on a case-by-case basis. To inquire about off-site programs with one or more of our Animal Ambassadors, please email Bree at bree@chintiminiwildlife.org or call 541-745-5324 to discuss the nature of your event and pricing.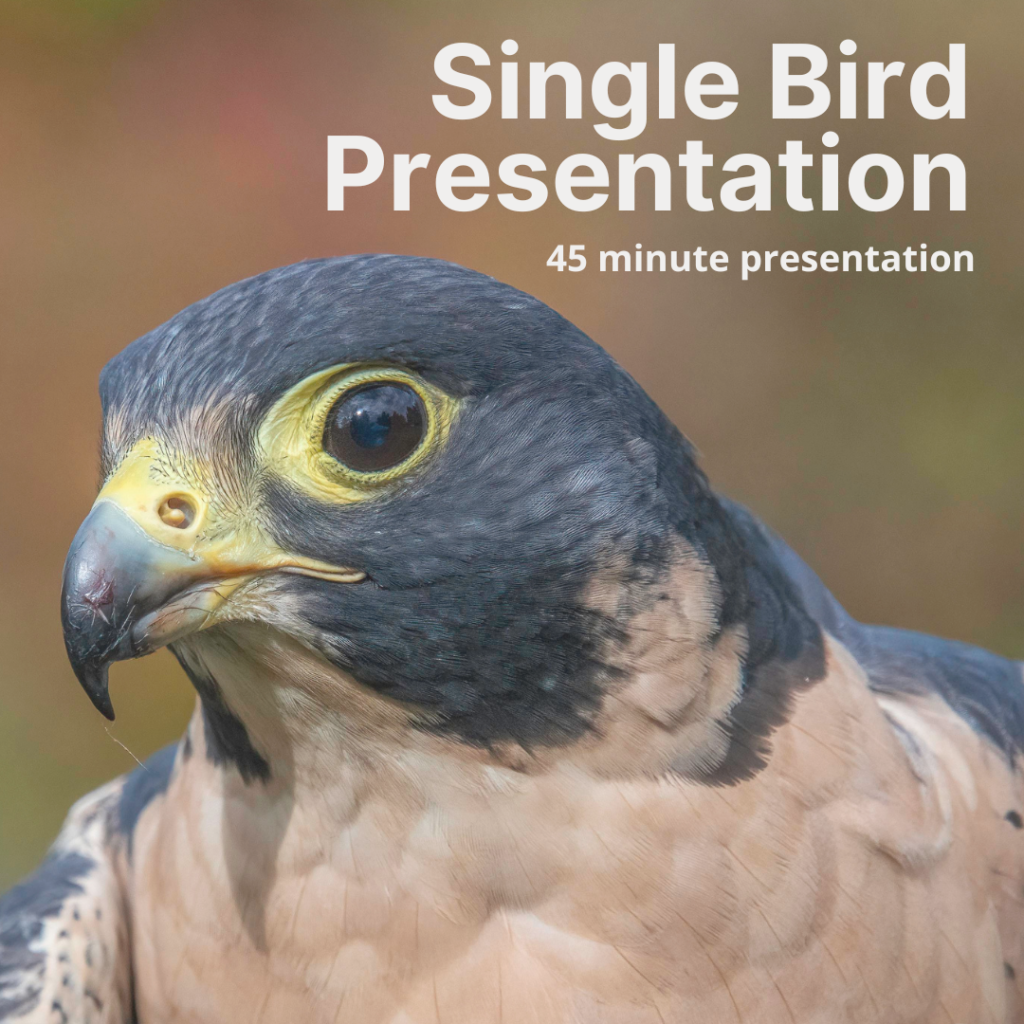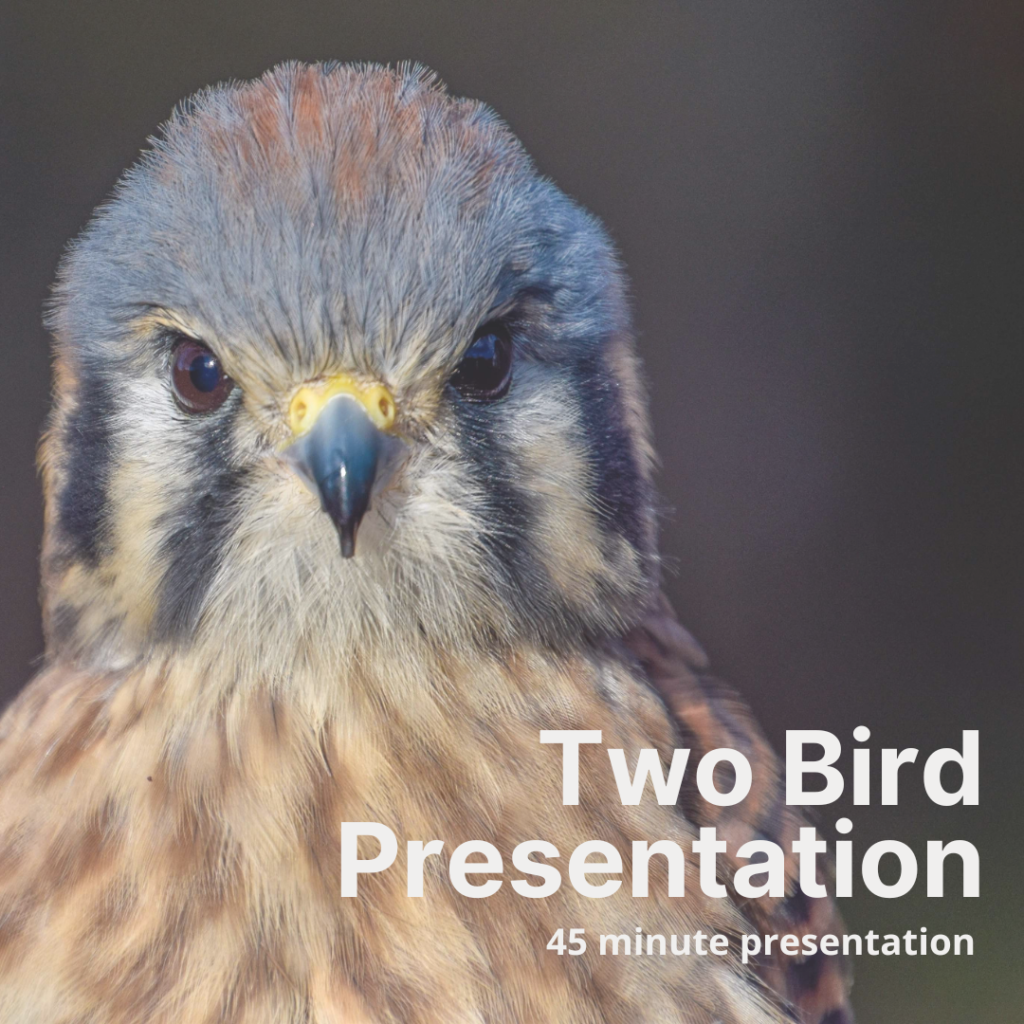 Want our Biofact table at your event?
Our Biofact Table is perfect for events where guests will be able to come up to our space at their own leisure. We have biological artifacts (including skulls, wings, pelts and more), as well as plenty of educational information! You can also choose to include an Animal Ambassador for visitors to meet! **Biofact Tables with an Animal Ambassador are limited to 2 hours. Please email Bree at bree@chintiminiwildlife.org or call 541-745-5324 to discuss the nature of your event and pricing.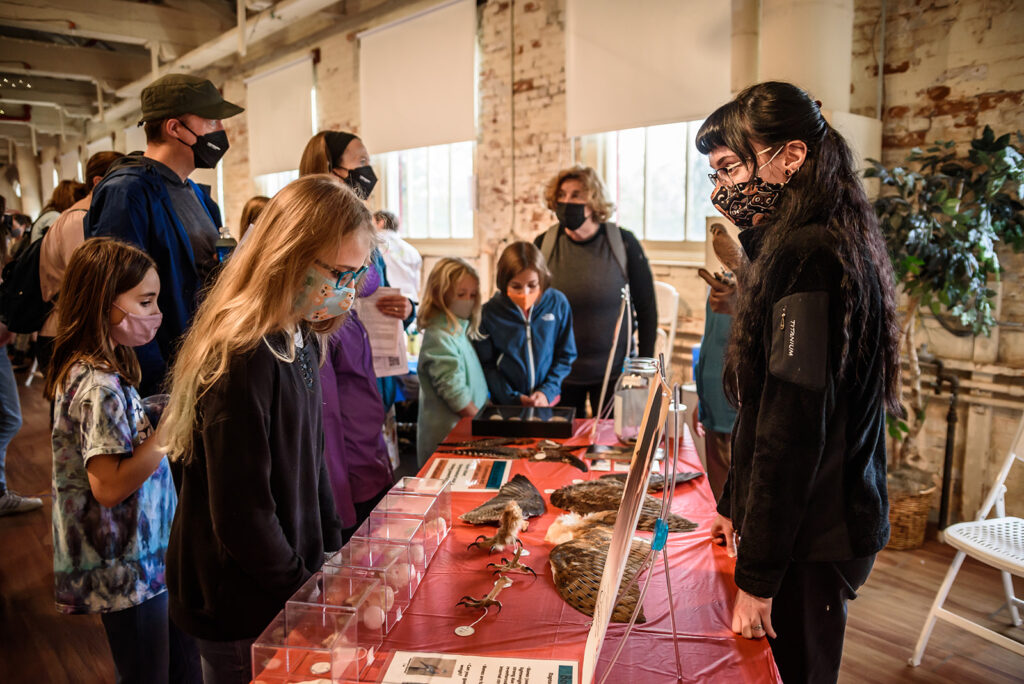 ---
Refund, Rescheduling, and Cancellation Policy
Cancellation for presentations and table events must occur at least 7 days prior to your scheduled event to be eligible for a 50% refund. Program fees are non-refundable if cancellation occurs after that timeframe.
Public Tours, Private Tours and Virtual Wild Encounters are considered non-refundable. However, payment may be transferred to a rescheduled date.
If Chintimini Wildlife Center chooses to or is required to close for public tours or events, we will honor refunds for programs that are canceled as a result of that closure (except in the case of broken safety guidelines).