American White Pelican finds forever home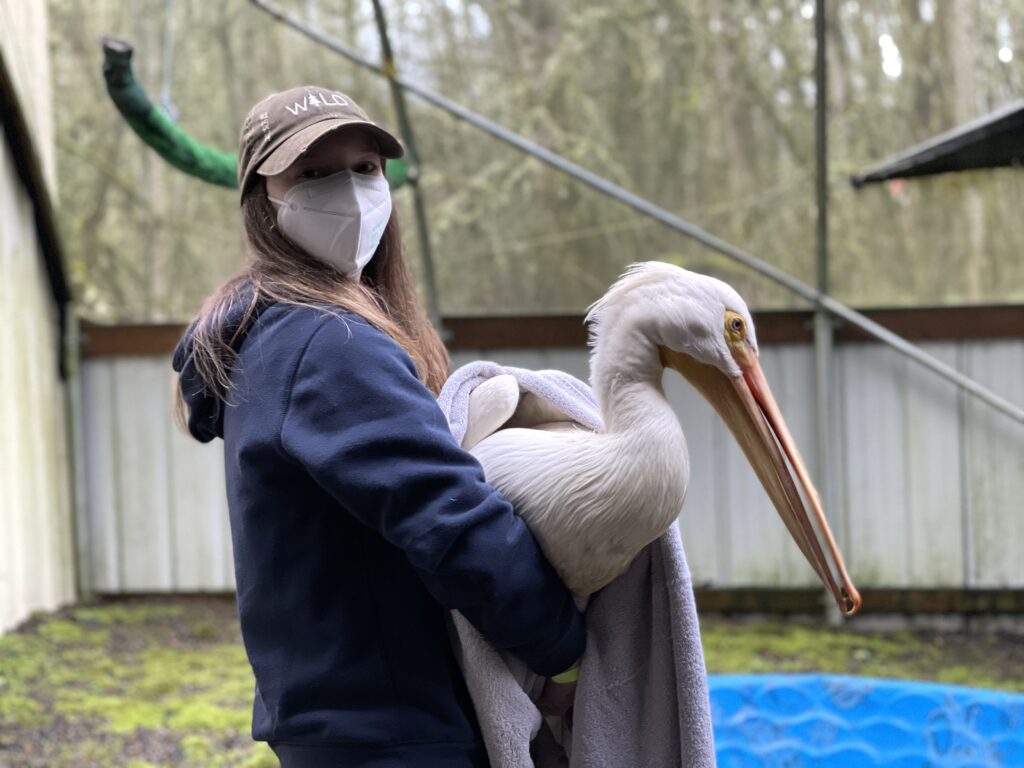 We are happy to share news that a rescued American White Pelican has found permanent placement as a wildlife ambassador at Desert Willow Wildlife Rehabilitation Center located in Carlsbad, New Mexico. The pelican was rescued from the Willamette River near Harrisburg on January 20, 2020 when a good samaritan noticed the bird was unable to fly away. With the help of finder Tony Peterson, our rescue team was able to safely rescue the bird by boat and transport it back to our Wildlife Hospital for evaluation.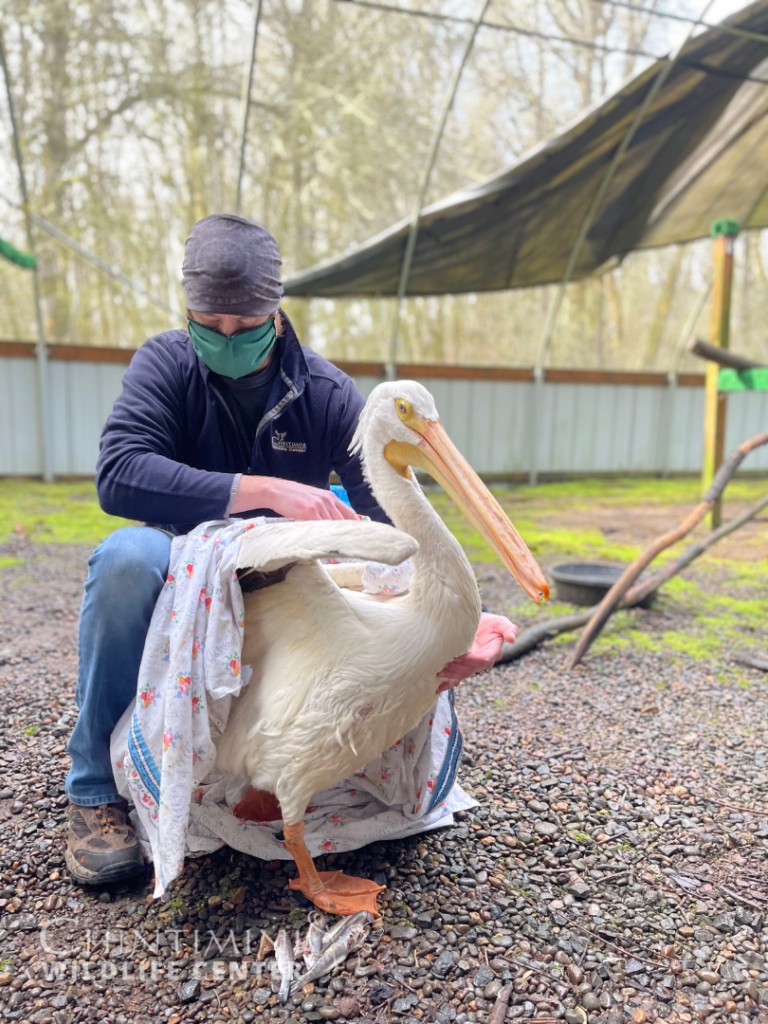 The weak and undernourshed pelican was admitted as a rehabilitation patient, where she was treated with anti-inflammatories, antibiotics, and bandanging for her left shoulder injury. She also received multiple X-rays at All Creatures Great & Small (Corvallis, OR). After several months of monitoring and assessment, our rehabilitation team and partnering veterinarians recognized that while her condition slightly improved, she would be unable to regain any significant flight ability and was determined to be non-releasable. Due to her calm demeanor and overall health, our team believed she'd have a good quality of life and make a wonderful wildlife ambassador at the right facility.
With permission from Oregon Department of Fish & Wildlife (ODFW), the United States Fish & Wildlife Service (USFWS), and New Mexico Department of Game & Fish (NMDGF), the pelican was recently transferred for a temporary stay at SeaWorld in San Diego, CA before final placement in New Mexico. The pelican traveled with an endangered Loggerhead sea turtle on a plane chartered by Turtles Fly Too, a nonprofit who coordinates the transport of endangered species and critical response teams. The sea turtle was originally found stranded near Lincoln City and was triaged at the Oregon Coast Aquarium before being transported to San Diego.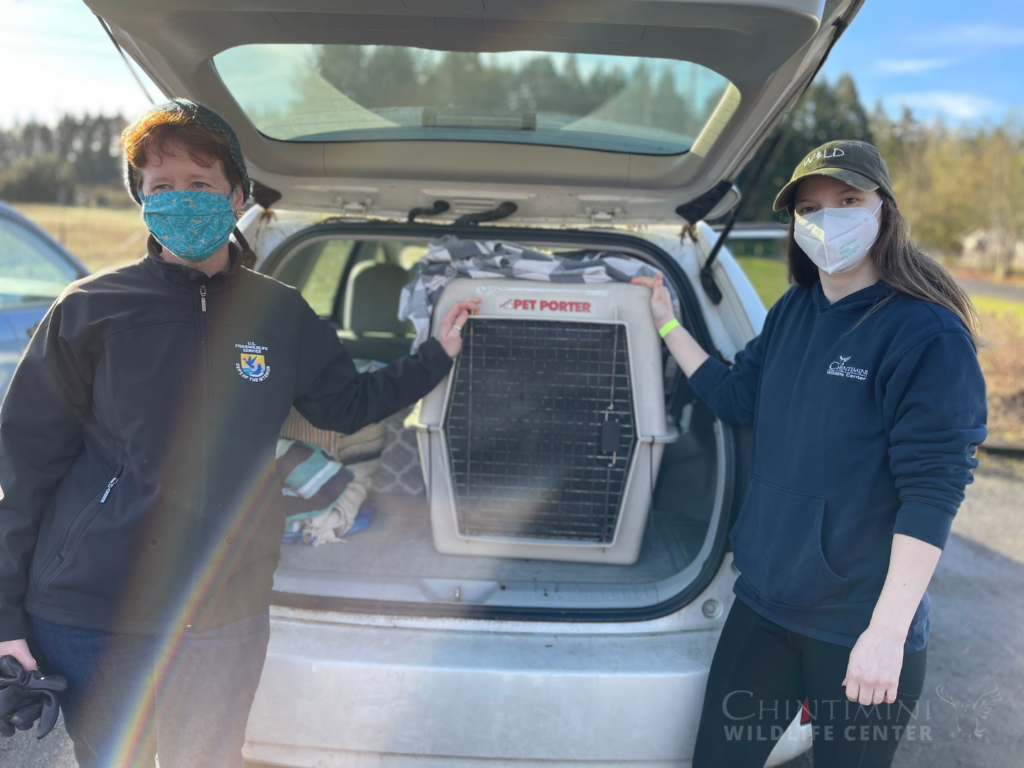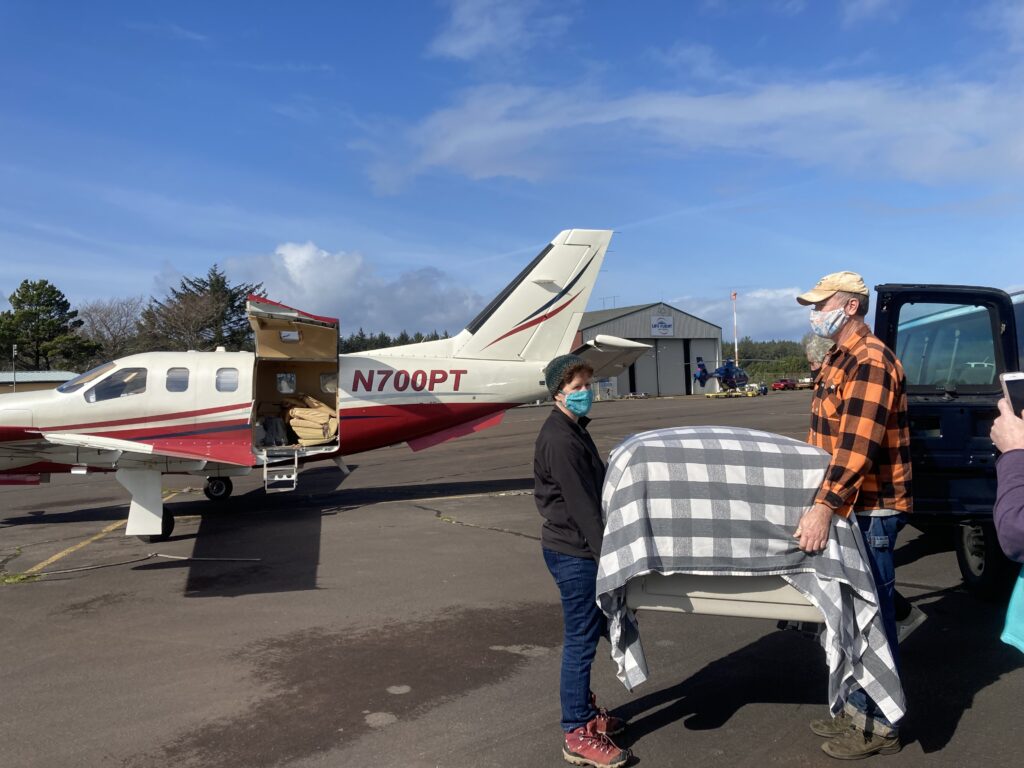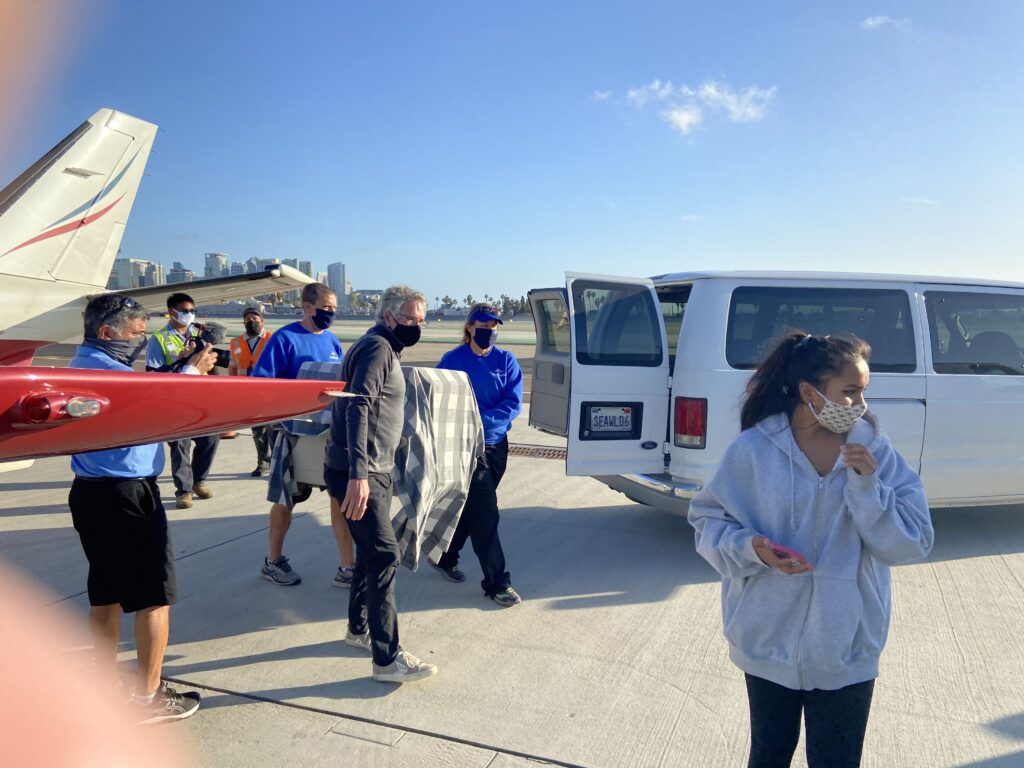 Chintimini Wildlife Center wishes to express appreciation for the extraordinary efforts of over half a dozen agencies working together to transport one endangered sea turtle 1,000 miles, along with a special passenger – the American White Pelican, for an additional 883 miles. Story updates will be added as we receive them.
Check out the pelican's rescue video below!