Say hello to Pip! Our Red-tailed Hawk Ambassador.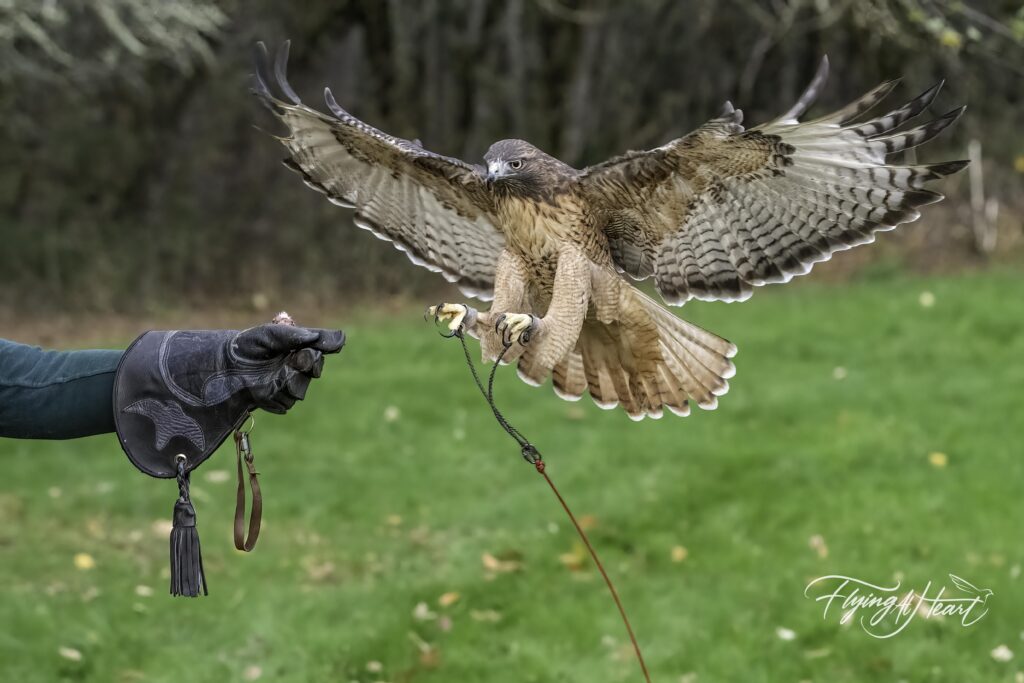 While we introduced Pip to our supporters on social media last summer, a lot has changed in his world since then! Our handsome Red-tailed Hawk ambassador has sure come a long way with his health & training. Here's a little background on Pip:
Initially admitted as a patient in 2020, Pip came to our Center significantly emaciated and suffering from an eye injury and swelling to his head. Due to this head injury and permanent visual impairment, Pip was deemed non-releasable. After multiple examinations by our team of experts, he was determined to be an excellent candidate for ambassadorship!
Pip became a permitted ambassador at Chintimini Wildlife Center in May of 2021. His trainers used slow, gentle, positive reinforcement to get him comfortable being handled regularly. Our goal is to ensure a safe, healthy, and empowering environment for all of our ambassadors so they can live out their best lives – and this is especially true for any new ambassador who is gaining trust with their caregivers and settling into their new home at the Center.
When Pip began exhibiting signs of discomfort with his permanently injured eye, and after medical evaluation, our veterinarian knew it was necessary to remove the eye. Pip's surgery was a success and he recovered quickly!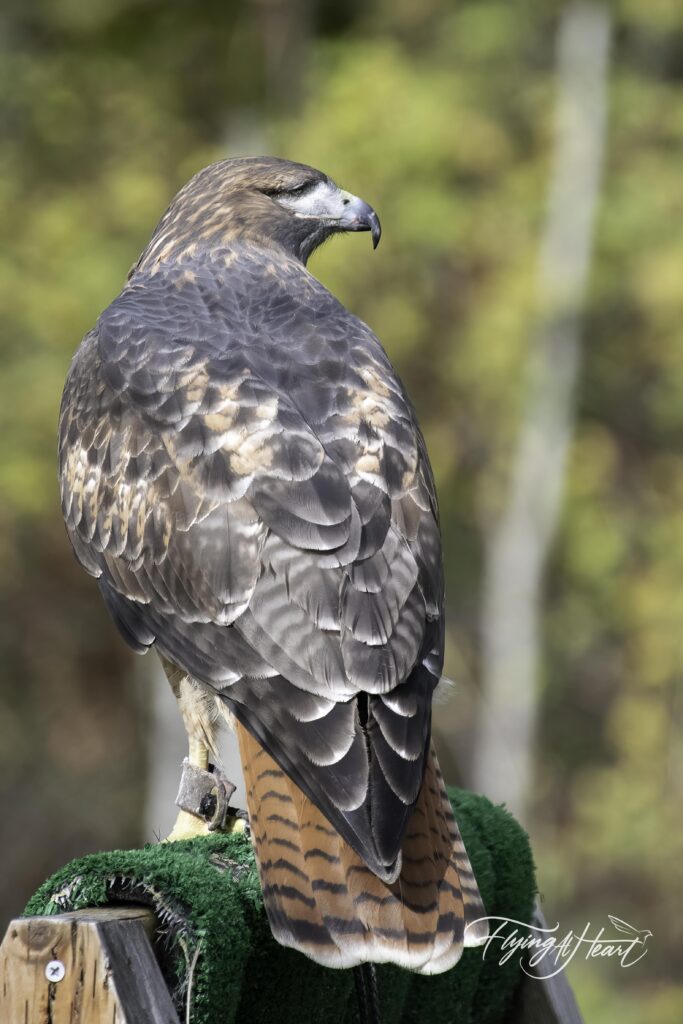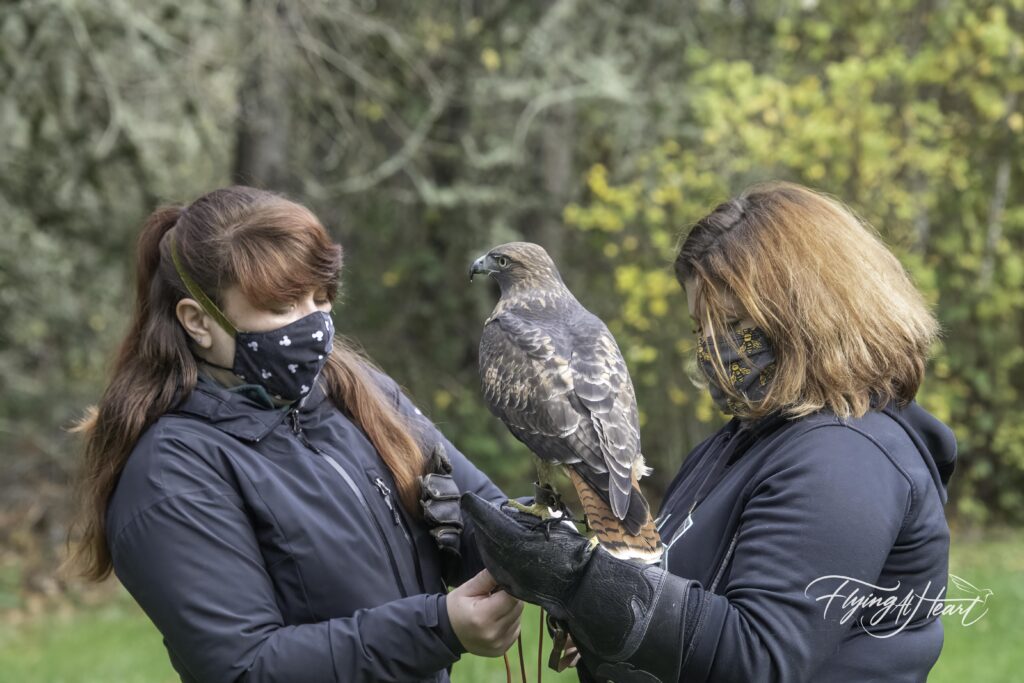 Today, he flies to his handlers' gloves without hesitation and provides wonderful educational experiences to people of all ages who come to meet him. He is thriving after a full recovery from his eye surgery, and he even grew in his gorgeous adult red tail feathers during this time! He is a wonderful ambassador for his species, and we are so happy to give Pip a home here at Chintimini Wildlife Center.
Would you like to meet him? You can schedule a tour, wild encounter, or presentation with one of our ambassadors right on our website! Visit us HERE to learn more.