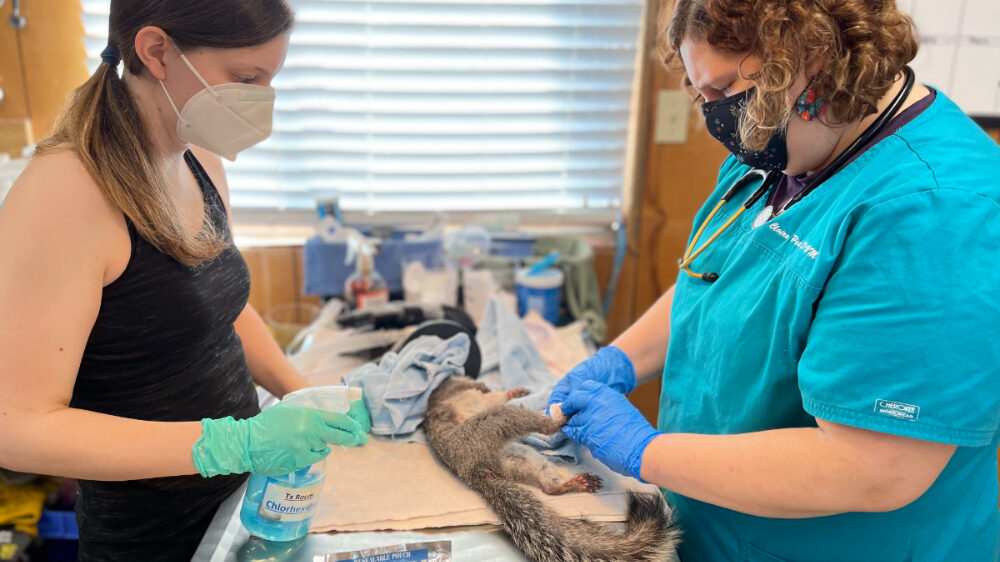 Our Wish List
We aim to provide the highest quality of care to both our wildlife rehabilitation patients and our wildlife ambassadors. You can help us maintain a clean and safe environment for wildlife and the humans who care for them by donating any of these much-needed supplies!
Gift Certificates
Bi-mart
Costco
Home Depot
Wilco
Cool's Feed & Pet Store
Amazon (or purchase directly from our Amazon Wish List)
Cleaning Supplies
Unscented dishsoap
Bleach
Nitrile gloves (sizes S, M, L, XL)
Tissues
Paper towels
Hand sanitizer (no added scents)
Unscented laundry soap (HE)
Unscented trash bags
Unscented Baby Wipes
Diet Supplies
Unsalted & unroasted filberts, almonds, whole walnuts
Berries
Fish (whole, uncooked & unseasoned)
Insects:

Mealworms (live or dried)
Crickets
Superworms

Fresh greens (lettuce, kale, etc)
Fresh pine cones & acorns
Ceramic dishes (low/deep in small, med, large)
Airtight food storage containers
Bedding & Housing Supplies
Pillow cases
Bath towels
Fleece
Flat sheets (no fitted)
To prevent injury to the animals the linens/fabrics should be free of:
Holes
Strings and frayed edges
Lace and embroidery
Preferably no bright colors
Heating pads (without auto-off setting)
Fir wood shavings for bedding (no cedar or pine)
Pesticide-free, unfertilized tree stumps
Kiddy wading pools (plastic)
Wildlife Ambassador Supplies
Miscellaneous items
If you have items to donate you do not see listed here, please get in touch with us! You can give us a call at (541) 745-5324 or email us at info@chintiminiwildlife
Thank you for supporting your local wildlife!